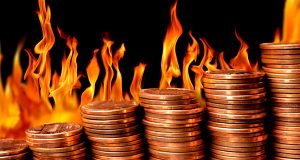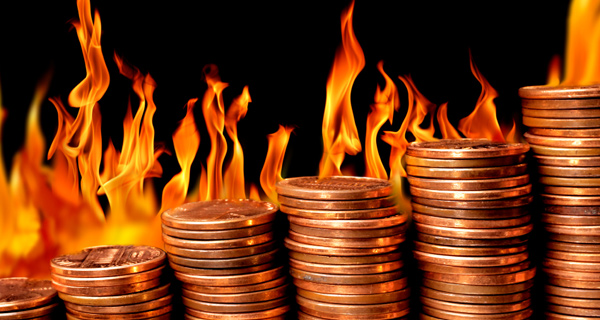 It's been an exciting week for penny stocks, especially for NTS Realty Holdings (NLP), Houston American Energy (HUSA), and Platinum Group Metals (PLG).  Let's take a closer look at these three hot penny stocks…
NTS Realty Holdings (NLP)
NTS develops and operates multifamily, commercial, and retail real estate properties.  The company owns 23 properties, mostly in the Southeastern region of the US.
For the week, NLP shares are up an impressive 65%.
Why the big move?
The company received a Going Private proposal for $5.25 per share.
Considering the stock was trading at roughly $3.00 prior to the announcement, it's no wonder the shares soared on the news.
The transaction, proposed by the founder and CEO of the company, would value NLP at around $58 million.
The stock is currently trading at $4.90, so there's a little upside left if the Going Private proposal gets accepted by the board.  It's not yet a done deal, but it does seem likely to get approved.
Houston American Energy (HUSA)
HUSA shares are climbing higher this week, up a robust 46% so far.
HUSA develops natural gas and crude oil properties in the US Gulf Coast region and in South America.  The company's properties are primarily located in Columbia and the Gulf Coast region near Texas and Louisiana.
So what's going on with the stock?
The company commenced drilling operations on a new well.
The Zorro Gris #1 well in Columbia is the third well on a HUSA property in Columbia.  Since the property already has two successful wells, there's a strong chance this well will also be a success.
That's why investors are piling into the stock despite no concrete results from the site.  (It's too early for well results since the drilling just began.)  However, the odds of this well being a success are high.
HUSA should be adding a significant source of revenue to their portfolio.  As such, the stock's worth keeping an eye on.
Platinum Group Metals (PLG)
PLG develops mineral properties in Canada and South Africa.  The company primarily explores for platinum, palladium, gold, copper, and nickel ores.
For the week, PLG shares are up a stellar 46%.
Here's the deal…
The company just hit the mother lode on their Waterberg property in South Africa.
PLG announced an initial 6.6 million ounces inferred mineral resource estimate for the newly discovered deposit in the Bushveld Complex.  That includes platinum, palladium, and gold… in other words, the expensive stuff.
Make no mistake, that's a huge pile of ore… and the testing for minerals isn't even fully completed yet.  If these estimates turn out to be even remotely accurate, PLG shares could soar even higher.
***Editor's Note***  Tomorrow I'm adding a new stock to my Penny Stock All-Stars Portfolio.  This one's a tiny company that buys technology patents… and then 'sues' companies that are violating these patents!  You've seen how profitable that can be with Apple's billion dollar victory over Samsung in their recent patent case.  Click here join my newsletter so you can be among the first to get the name of this innovative penny stock.
Yours in profit,
Gordon Lewis
Category: Hot Penny Stocks