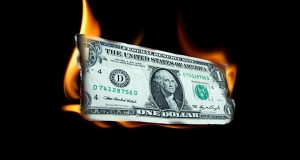 Welcome to today's Pump and Dump Alerts, where we will be exposing these two companies:  Kading Companies (KDNG) and Yellow7 (YLLC).
Here we identify a couple of the potentially "bogus" promotions going on in penny stocks today.
If you don't know how these schemes work, be sure to check out this free report that exposes the whole thing.
Without further ado, here are today's "disasters waiting to happen":
Kading Companies (KDNG)
Kading operates as a holding company and seeks to acquire technologies it can build other companies around.  KDNG is also open to acquiring companies to operate that already are developing technologies.  The company does not register its stock with the SEC.  In addition, their latest financial statement was released back in July which covers the 2010 operating year.
This penny stock is currently trading at $0.04… up from when we first exposed a pump and dump scheme at the end of August.
Penny Stock Spy, an affiliate of StockChat LLC, was paid $25,000 to pump shares of KDNG.
Yellow7 (YLLC)
Yellow7 is an internet media company developing technologies for brand leaders such as Travelocity, DATCU Credit Union, MetlSpan, TIGI, and more.  YLLC's multiple divisions help their clients take advantage of customized online technologies.  Yellow7 share count of outstanding common stock has climbed to 112 million shares from 40 million shares just one year ago.
Beacon Equity was paid $30,000 in July to tout shares of YLLC.  At the time, this penny stock was trading at $0.10.  Currently, the stock trades near $0.05… a 50% loss.
This time around, Hot Stock Profits was paid $5,000 to pump shares of YLLC.
A final word (and warning).
These are just a few of the potential "pump and dumps" we've seen lately.
Remember, there's a lot more of this going on than we can highlight here.
For more in-depth coverage of potential penny stock pump and dumps, be sure to sign up for our free newsletter, Penny Stock Research.
As you know, penny stocks are a great place to invest your money.  You just have to do your due diligence to stay away from all the schemes and scams out there these days!
Until next time,
Brian Walker
Category: Pump & Dump Alerts, Pump & Dump Daily