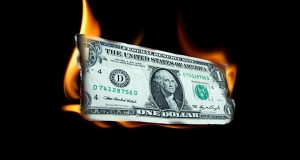 Welcome to today's Pump and Dump Alerts, where we will be exposing these two companies:  MEDL Mobile Holdings (MEDL) and Rainbow Coral (RBCC).
Here we identify a couple of the potentially "bogus" promotions going on in penny stocks today.
If you don't know how these schemes work, be sure to check out this free report that exposes the whole thing.
Without further ado, here are today's "disasters waiting to happen":
MEDL Mobile Holdings (MEDL)
MEDL Mobile Holdings is a mobile application development company.  MEDL develops, acquires, and publishes a growing library of mobile applications which perform specific functions for the user on the Apple and Android platforms.  Some of the company's apps include MEDL Brain and MEDL API.
In the quarter ending June 2012, MEDL lost $867,471, or $0.02 a share.
Red Chip Research was paid BY THE COMPANY $4,000 in cash, 200,000 shares of MEDL stock, and they're building the stock pumper a $30,000 app free of charge.  They're calling it "investor awareness" – we call it pumping.
Rainbow Coral (RBCC)
Rainbow Coral is the parent company of their wholly owned subsidiary, Rainbow Biosciences, LLC.  RBCC just closed a deal with Amarantus Biosciences (AMBS) to enter into the Parkinson's diagnostics and treatment space.  Rainbow Coral, however, is a development stage company working to establish a coral farm facility to develop and grow live coral.
The company posted a $657,043 loss for the three months ending June 30th, 2012.
Top Microcap Stock was paid $30,000 to pump shares of RBCC.
A final word (and warning).
These are just a few of the potential "pump and dumps" we've seen lately.
Remember, there's a lot more of this going on than we can highlight here.
For more in-depth coverage of potential penny stock pump and dumps, be sure to sign up for our free newsletter, Penny Stock Research.
As you know, penny stocks are a great place to invest your money.  You just have to do your due diligence to stay away from all the schemes and scams out there these days!
Until next time,
Brian Walker
Category: Pump & Dump Alerts, Pump & Dump Daily