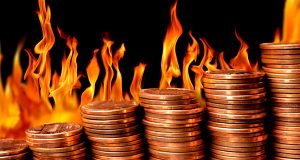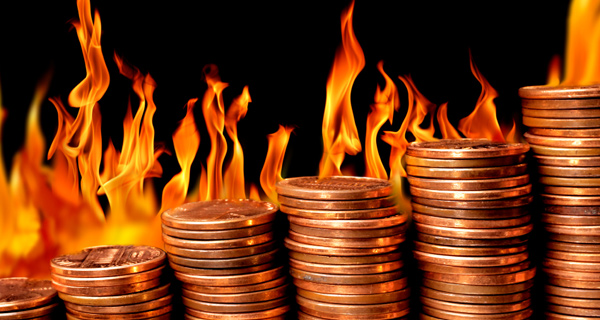 It's been an exciting week for penny stocks, especially for MGT Capital Investments (MGT), Cybex International (CYBI), and Supervalu (SVU).  Let's take a closer look at these three hot penny stocks…
MGT Capital Investments (MGT)
MGT provides medical technology focusing on medical imaging software and development and medical hardware devices.  The company offers computer-aided detection applications that analyze computer tomography scans to assist radiologists.
For the week, the shares are up a solid 53%.
What's the reason for the big move?
The company is receiving $5.9 million of capital.
MGT entered into two different agreements with institutional investors to receive the capital influx.  The money will be used to strengthen the balance sheet.
Sometimes an influx of cash is all a company needs to get through a difficult period… and then turn the corner to more prosperous times.  Keep an eye on MGT.
Cybex International (CYBI)
CYBI shares are soaring!  The stock's up an impressive 81% over the last week.
Cybex develops strength and cardiovascular fitness equipment products for the commercial and consumer markets.  The company offers cardiovascular products such as cross trainers, treadmills, bikes, and steppers as well as strength training equipment.
What's going on?
The company announced a deal to be sold to its largest shareholder.
UM Holdings plans on taking Cybex private at $2.55 per share.  That represents a whopping 89% premium over where the shares were trading at the time of the announcement.
Of course, going private deals like this usually go through as planned, so there isn't likely any opportunity left for profit.  However, it's a valuable lesson that any solid, undervalued company can be a target for a merger or acquisition.
Supervalu (SVU)
SVU operates retail and wholesale food stores.  The company offers perishable and nonperishable groceries, general merchandise, health and beauty care products, fuel, and pharmacy products.
Supervalu shares have climbed 52% so far this week.
Here's the deal…
It's being speculated that SVU is going to be bought out.
You see, Supervalu is facing intense competition from superstores such as Wal-Mart (WMT) and Target (TGT).  An acquisition may be the only way for smaller grocery chains to survive moving forward.
SVU management has admitted they are receiving quite a bit of interest from various parties.  I think it's only a matter of time before they are bought out.  As such, this stock is worth watching.
Yours in profit,
Gordon Lewis
Category: Hot Penny Stocks