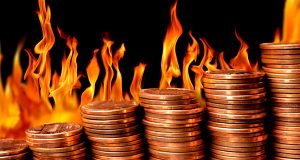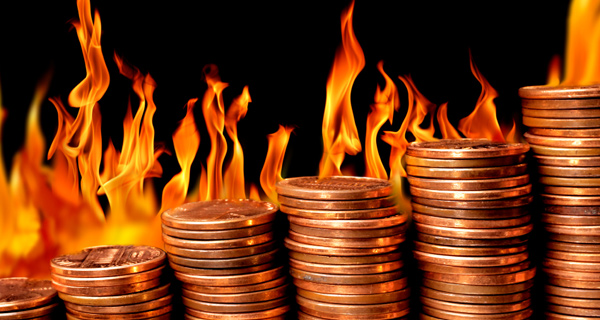 It's been an exciting week for penny stocks, especially for MEMSIC (MEMS), Oclaro (OCLR), and Star Scientific (STSI).  Let's take a closer look at these three hot penny stocks…
MEMSIC (MEMS)
Over the past week, shares of MEMS are up 83%.  Why the huge move?
MEMS provides semiconductor sensor and system solutions based on integrated micro electro-mechanical systems technology and mixed signal circuit designs.  The company's sensor products primarily include accelerometers and magnetic sensors.
Here's the deal…
The board of directors at MEMS received an unsolicited, non-binding offer to acquire all outstanding shares of its stock for $4 per share.
The cash offer came from IDG-Accel China Growth Fund II.  For the moment, the board has set up a special committee to review the offer.
With shares of MEMS trading at under $2 prior to the offer being made, it makes perfect sense why the shares jumped on the news.  At a current price of $3, there also appears to be more upside in the stock should the deal go through.
Oclaro (OCLR)
OCLR produces optical network components, modules, and subsystems to telecommunication equipment manufacturers.  The company's products generate, detect, amplify, combine, and separate light signals in telecommunications networks.
For the week, the shares are up 62%.
Here's why the stock is moving…
The company is selling two of its business lines for $27 million.
Oclaro is selling its film filter business and interleaver product line for $27 million total to II-VI (IIVI).  The plan is to use the proceeds to improve the company's balance sheet and provide operating flexibility.
The deal is in line with OCLR's strategy of focusing on its core business and could improve the bottom line down the road.
Star Scientific (STSI)
STSI develops tobacco curing technology that prevents the formation of carcinogenic toxins present in tobacco and tobacco smoke.  The company's also involved in developing nutraceutical dietary supplements.
This past week, the shares have climbed 53%.
Here's why…
Research published in the European Journal of Pharmacology shows the company's Anatabine (a dietary supplement) suppresses brain inflammation in animal modeled Alzheimer's disease and in blood.
In a nutshell, researchers showed that Anatabine suppressed key levels of brain inflammation in mice and in blood removed from humans.  This process could be a useful treatment for Alzheimer's disease.
As such, it could be an absolute blockbuster breakthrough for STSI.
Yours in profit,
Gordon Lewis
Category: Hot Penny Stocks