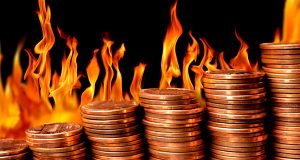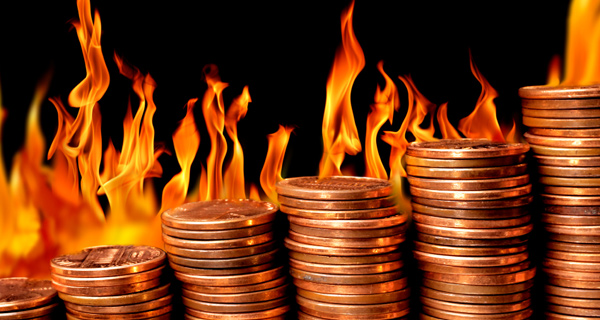 It's been an exciting week for penny stocks, especially for Remark Media (MARK), Sequans Communications (SQNS), and Revolution Lighting Technologies (RVLT).  Let's take a closer look at these three hot penny stocks…
Remark Media (MARK)
MARK shares are up a whopping 149% over the last week.  What's with the crazy move higher?
MARK develops next-generation Web publishing platforms combining traditional web publishing and social media.  The company offers a suite of content and platform services that provide clients the opportunities to build consumer awareness and promote content.
Here's the deal…
The company just announced $1.8 million in convertible debt financing.
The money will be used to finance MARK's operations, monetize its assets, and fund internal growth.  The company will then be able to focus on seeking future acquisitions in the global digital media space.
Judging by the massive move higher in the stock, investors are excited about the possibilities this deal brings.
Sequans Communications (SQNS)
SQNS develops 4G LTE and WiMAX semiconductor solutions for wireless broadband applications.  The company offers baseband solutions used to encode and decode data based on 4G protocols and RF transceivers.
For the week, the shares are up 64%.
Here's why the stock is moving…
The company's chips are being used in a key trial in China.
Basically, SQNS 4G chips are powering a significant portion of the LTE devices to be used in the next phase of a large-scale trial by China Mobile.
China Mobile is a huge telecom provider in China.  As such, there's enormous upside potential should the trial result in a future purchase of SQNS products.  Just imagine the amount of 4G chips needed for a full-scale rollout.
It's no wonder investors are so enthusiastic about the news.
Revolution Lighting Technologies (RVLT)
RVLT develops light emitting diode (LED) replacement light bulbs, LED-based signage, channel letter, and contour lighting products.  The company offers white light LED lamps and signage for use in commercial, hospitality, institutional, retail, and sign markets.
Over the past week, the shares have climbed 39%.
Here's the story…
The company is acquiring Seesmart Technologies.
RVLT is paying $20 million to purchase LED solutions provider Seesmart.  The deal should help bolster the company's distribution and sales network.  You see, Seesmart has an exclusive network of over 50 distributors and 300 sales representatives.
Essentially, Revolution Lighting now has a significant new pipeline it can market its goods to.  As such, this deal could help substantially boost the company's revenue.
Yours in profit,
Gordon Lewis
Category: Hot Penny Stocks