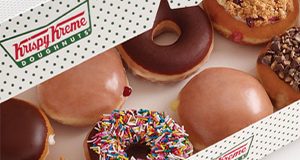 This week I'm going to show you why researching the penny stocks you invest in is even more critical than the research you do on big cap stocks.
If you're currently a penny stock investor, I'm sure you've had various stocks take a dive off a cliff- or jump 30% or more in a single day.  It's the volatile nature of penny stock investing.
More to the point, this characteristic of penny stocks makes it even more important that you are thorough in your due diligence on a company. 
Some of the things you should know before buying a penny stock include:
How the company makes its money
What is the financial condition of the company (debt, assets, cash)
What their growth potential is
How well management has done in the past (financial reports)
What's the current valuation on the stock (overpriced/underpriced)
How the stock has reacted to both positive and negative news/events
The above list certainly isn't everything you might want to know before buying a stock.  But at least it gives us enough data to make an intelligent investment decision.
Now, even with all the research in the world, sometimes a stock falls apart.  And with penny stocks, the moves can be very strong.  To illustrate my point, we're going to take a look at a stock I'm sure many investors sold prematurely this year.
The stock in question – Krispy Kreme Doughnuts (KKD)
First off, if you're not familiar with Krispy Kreme, I feel sorry for you.  But in essence- their main product is a signature glazed donut (only the best on the planet).  They also sell other sweet bakery products and coffee, drinks, etc…
KKD operates hundreds of company stores and franchise locations… both in the US and internationally.  For a penny stock, this is a much older company that was founded back in 1937.
So why is KKD a penny stock?
After a very rough ride during the last decade, KKD filed Chapter 11 bankruptcy in 2007.   The jist of the bankruptcy is that management attempted to grow the chain too rapidly, over-saturating the market with too many stores.
As a result, the stock fell from a high of $49.45 in 2003, down to $1.07 in 2009.
Since emerging from bankruptcy, the company has been gradually growing business at a more reasonable pace.  In fact, management not only has reduced debt to a very reasonable level, but they're growing both the top and bottom line.  In addition, the stock seems to be fairly valued by the market.
Ultimately, KKD has become a stock worth investing in once again…
With that said, 2012 saw the stock quickly climb from the mid-$6 level to over $8.50 a share in February.  And this was only to see shares fall back down to under $6 during the summer months.  But if investors held on to their shares, the penny stock rallied all the way back to $8 by September.
Here's where knowing how a stock reacts to news is important…
In early November, news broke that a major shareholder in Kuwait sold more than 134,000 shares between the price of $7.81 and $7.70.  As a result, KKD started to gradually slide-falling back down to just below $7.00 again.
Take a look at this chart below to see what was happening…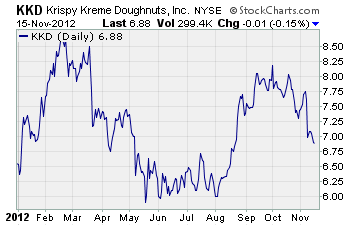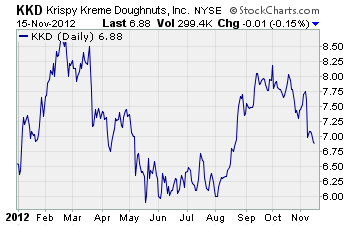 Clearly, investors started to get a bit anxious over the negative news announcement and sold the stock.  From looking at it, this was not the chart of a stock many investors would look at and consider buying or holding.
What's more, earnings would be coming out on November 19th.  And with a volatile stock like this, the price action here could easily justify a sale.
Now I'm going to show you what happened next.  And I'll ask the question once more…
Did you sell this penny stock at the wrong time?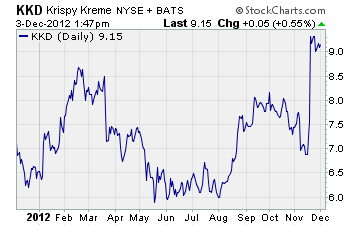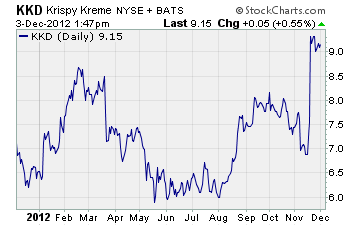 Obviously, if you sold KKD as it was falling on unfavorable news back in November… you sold your shares at the wrong time!
How could you have avoided making such a mistake?
By doing exactly what you're supposed to do when you buy and sell stocks- do your research, know the fundamentals, and trust your decision.
The question I would have asked myself if I were to sell it right before earnings is this…
Did the fundamentals of this company change?
If the answer is no, as it was in the case of KKD, then you would have made a costly mistake.
Remember, news will come out on stocks that can make you question your decisions.  To avoid selling at the wrong time, or for the wrong reasons- always go back to why you bought the stock in the first place.
If the fundamentals have not changed, it usually pays to sit tight and ride out a selloff.
Until next time,
Brian Walker
Category: Investing in Penny Stocks, Penny Stock Tips