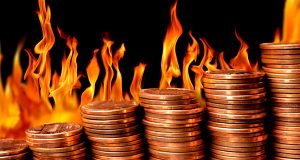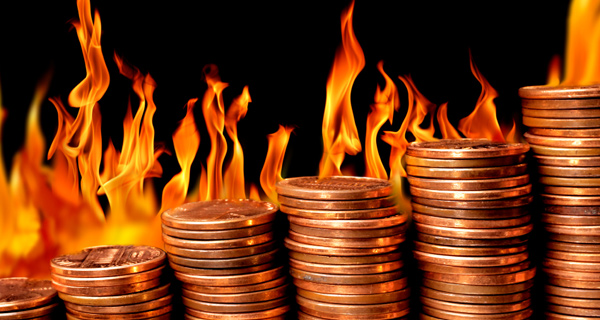 It's been an exciting week for penny stocks, especially for Life Partners Holdings (LPHI), Broadway Financial (BYFC), and NTS (NTS).  Let's take a closer look at these three hot penny stocks…
Life Partners Holdings (LPHI)
LPHI operates a secondary market for life insurance in the US.  The company provides insurance policies to purchasers at a discount to their face value (for investment purposes).
For the week, LPHI shares are up an impressive 80%!
Here's the deal…
Life Partners won a vital court case against the state of Texas.
You see, Texas brought suit against LPHI claiming the company's products are considered securities.  It would have changed everything about the way the company operates.
More importantly, it would have kept the company from paying a previously declared $0.10 dividend.  However, with the court ruling in favor of LPHI, the company can now issue the dividend.
As such, it makes perfect sense why investors are jumping back in the stock.
Broadway Financial (BYFC)
BYFC shares are up huge this week, to the tune of 72%.
Broadway Financial is a holding company for Broadway Federal Bank, a financial intermediary primarily located in California.  The company offers standard deposit accounts, checking accounts, savings accounts, and typical loan products and services.
So what's causing the big move in the stock?
The company just reported positive net earnings for the second quarter.
BYFC earned $1.7 million for the quarter, or $0.81 per share.  That's compared to a net loss of $1.7 million in the prior year's period, or a loss of $1.15 per share.  That's quite the turnaround.
It's almost always an excellent sign when a company returns to profitability.  Judging by the move in the stock, investors agree.
NTS (NTS)
NTS provides integrated communications services.  The company offers retail services including local, long distance, cable, and internet data services.
For the week, NTS shares are up a stellar 45%.
Here's the deal…
The company entered into a loan agreement to pay off certain liabilities and purchase new equipment.
NTS is receiving $3.5 million to pay off liabilities owed to a private equity group.  Plus, they're securing a draw term loan for $3.1 million to buy equipment related to construction of a new fiber network.
Both events are unquestionably positive for the company.  More importantly, it's a sign to investors that management has NTS heading in the right direction.
Yours in profit,
Gordon Lewis
Category: Hot Penny Stocks