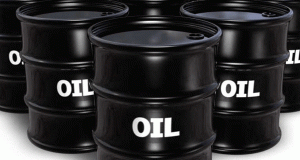 Crude oil has taken it on the chin lately.  After this Wednesday's 4% drop, oil's down 5% for the month and 11% year to date.  Those aren't exactly the results oil bulls were looking for.
So what's going on with black gold?
In a nutshell, it's all about the economy.
However, it's not just the US economy we're talking about, it's the global economy.  In fact, the biggest factor in oil's recent decline is the Chinese economy.
China is one of the biggest importers of oil.  The country's rapid growth and rising wealth meant more and more oil was in demand.  Keep in mind, oil is a vital ingredient to a thriving economy.
It's not just about more people driving cars.  Even more important, companies need to ship and transport goods.  That's why oil tends to be a leading indicator of economic activity.
Here's the thing…
Just this week, China released reports showing its services and manufacturing sectors are slowing.  That's definitely not a good sign for the economy.  And, judging by the selloff this week, it clearly wasn't good for crude.
At under $88 per barrel, crude oil is back to its August lows.  So, is it time for you to give up on oil too?
I don't think so.
You see, China's economy is important, but so is the domestic economy.  And, the US looks like it might just be on the road to recovery.
The unemployment situation is slowly improving, and the ISM services and manufacturing reports were better than expected.
But here's the most important thing to consider…
The price of oil isn't just about demand.  It's also about supply.  As such, it's not a trivial matter that oil inventories did drop slightly this week – a bullish signal.
Even more significant though is Iran.  The issues over how to handle Iran's growing nuclear threat are ongoing.  It's still the sort of thing that could result in war – or at least a disruption in the oil trade.
If the situation gets worse, we could easily see oil pop. 
Bottom line, anytime I see oil below $90 a barrel, I believe it's worth buying or holding on to.  There are just too many factors – both on the demand and the supply side – which could easily boost the price back towards $100 per barrel.
Don't forget, there are plenty of penny stock oil companies on the market.  They present a sound, inexpensive way to go long on black gold.
Yours in profit,
Gordon Lewis
Category: Oil Stocks