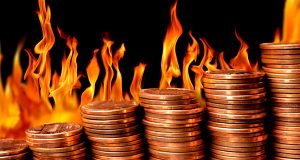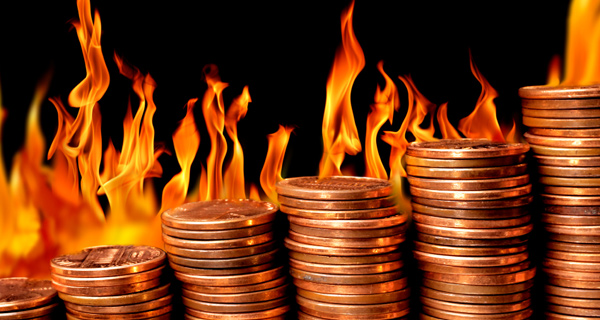 It's been an exciting week for penny stocks, especially for Frederick's of Hollywood (FOH), MicroVision (MVIS), and EDGAR Online (EDGR).  Let's take a closer look at these three hot penny stocks…
Frederick's of Hollywood (FOH)
FOH sells women's intimate apparel and related products in the US.  The company offers their products primarily to women between the ages of 18 and 35 through retail stores and through their website and catalogs.
For the week, the shares are up a stellar 54%.
So what's the good news?
The company closed $5 million in equity investment.
You see, FOH is currently undergoing a strategic turnaround.  And, they recently engaged an outside firm to help explore their options.  This new round of financing is one of the first steps taken by the company to turn things around.
In a nutshell, Frederick's sold preferred stock to raise the $5 million.  They intend to use the money to pay a group of merchandise vendors a portion of their accounts payable.  In return, the vendors will markdown down the money owed to them.
The move will reduce FOH's accounts payable by $10 million and add roughly that amount to shareholders' equity.  In other words, it's a very positive move for the company's balance sheet.
More importantly, it's an indication the company is serious about making good strategic decisions moving forward.
MicroVision (MVIS)
Shares in MVIS are soaring this week!  The stock is up a whopping 85%.
Here's the deal…
MVIS develops miniature laser display and imaging engines based on their proprietary display engine technology.  The company's products are used in mobile consumer devices such as smartphones and tablet PCs as well as in automotive heads-up displays.
Recently, the company completed $5 million in equity investment from private investors.
The additional funding is a sign that big money investors believe in the company and their products.  Plus, it should help MVIS satisfy requirements to remain listed on NASDAQ.
Judging by the big move in the stock, investors believe MVIS is headed in the right direction.
EDGAR Online (EDGR)
EDGR creates and distributes financial data and public filings for equities, mutual funds, and other publicly traded assets.  The company's data products include access to SEC filings in various formats, fundamental financial data, annual and quarterly financial statements, and other investment instrument information and disclosures.
What's going on with EDGR?
Printing company RR Donnelley is purchasing EDGAR Online for $39 million.
The purchase price works out to roughly $1.09 per share… over a 50% premium from where the shares were trading at the time of the announcement.
No wonder the shares shot up 49% in the past week.
At a current price of $1.07, the stock isn't likely to fluctuate while the acquisition closes.  However, although this ship has sailed, it's just another example of why good, cheap companies can have significant upside potential.
Yours in profit,
Gordon Lewis
Category: Hot Penny Stocks