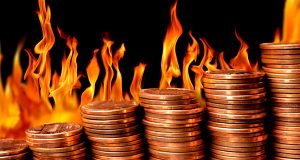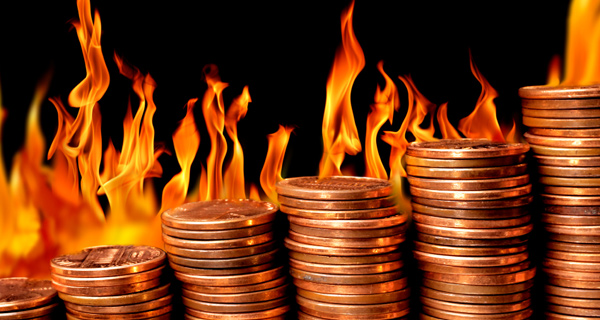 It's been an exciting week for penny stocks, especially for Document Security Systems (DSS), Streamline Health Solutions (STRM), and Hovnanian Enterprises (HOV).  Let's take a closer look at these three hot penny stocks…
Document Security Systems (DSS)
DSS develops paper and plastic products to protect information from unauthorized scanning, copying, and digital imaging.  The company provides an array of printed materials, such as security paper, vital records, prescription paper, birth certificates, receipts, manuals, tickets, identification materials, and more.
For the week, DSS shares are up an impressive 54%.
So what's going on?
In this case, we're not really sure.
You see, there isn't any news out on the company.  We may never know for sure why the stock is jumping.  It could be based on rumors, inside information, or just a whim.
DSS has already stated their policy is not to comment on unusual market activity – which is the standard response in cases like this.
We'll see if some news comes out soon on DSS.  Otherwise, I won't be surprised to see the shares fall back to pre-spike levels.
Streamline Health Solutions (STRM)
Shares in STRM are up a solid 44% for the week.
STRM provides workflow and document management technology solutions that enhance efficiencies and business processes for hospitals and physician groups.  The company's products include a document repository solution, a data aggregator, and other workflow management software.
Here's the deal…
The company just reported strong first quarter results.
STRM's adjusted EBITDA jumped an incredible 172% year over year to $1.7 million.  Not to mention, revenues climbed over 30% to over $5 million.
What's more, the strong quarter resulted in some brokerage houses upgrading STRM to a buy.  That's always good news for investors.
Hovnanian Enterprises (HOV)
HOV develops and sells residential homes in the US.  The company constructs single-family attached and detached homes, attached townhomes and condominiums, and urban infill and active adult homes.
Over the past week, HOV shares are up 31%.
You see, the company recently reported much stronger than expected earnings.  They beat analysts' estimates on both the top and bottom lines.  Moreover, the company turned a profit for the first time in two years.
It finally seems like homebuilders are on the right track after years of underperformance.  And at a just over $2 a share, HOV could be a cheap way to gain exposure to the industry.
Yours in profit,
Gordon Lewis
Editor's Note:  As part of my Penny Stock All-Stars newsletters, I'm releasing a new recommendation tomorrow that you should definitely take a look at.  It's a turnaround stock in the beaten-up solar sector that could quadruple as the industry bounces off recent lows.  Click here for details.
Category: Hot Penny Stocks