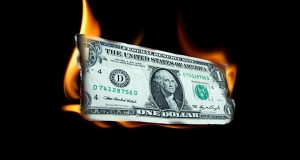 Welcome to today's Pump and Dump Alerts, where we will be exposing these two companies:  Genco (GNCC) and E-Waste Systems (EWSI).
Here we identify a couple of the potentially "bogus" promotions going on in penny stocks today.
If you don't know how these schemes work, be sure to check out this free report that exposes the whole thing.
Without further ado, here are today's "disasters waiting to happen":
Genco is a real estate developer specializing in under-utilized properties, event centers, and buildings. GNCC also operates as a promoter, marketer, and sponsor of activities such as concerts and festivals.  The company also plans to provide souvenir merchandising services.  GNCC does not file with the SEC, and hasn't released any financial updates since June 2011.
This penny stock trades near $0.008.
OTC Penny Picks was paid $20,000 to pump shares of GNCC.   
E-Waste Systems (EWSI)
E-Waste Systems operates in the emerging waste electrical and electronics equipment ("WEEE") industry.  EWSI targets businesses facing regulatory or other mandates for handling e-waste.  In the first quarter of 2012, the company lost $345,424.
Back in February, this stock traded at $1.95.  We exposed a pump and dump run on the company in April.  At the time, EWSI traded closer to $1.05.  Currently, shares of this penny stock trade around $0.33.
Penny Stock Newsletter was paid $120,000 to pump shares of EWSI.
A final word (and warning).
These are just a few of the potential "pump and dumps" we've seen lately.
Remember, there's a lot more of this going on than we can highlight here.
For more in-depth coverage of potential penny stock pump and dumps, be sure to sign up for our free newsletter, Penny Stock Research.
As you know, penny stocks are a great place to invest your money.  You just have to do your due diligence to stay away from all the schemes and scams out there these days!
Until next time,
Brian Walker
Category: Pump & Dump Alerts, Pump & Dump Daily