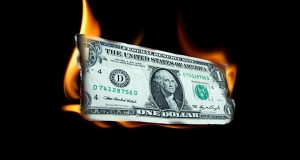 Welcome to today's Pump and Dump Alerts, where we will be exposing these two companies:  Cleantech Transit (CLNO) and Forum National Investments (FMNL).
Here we identify a couple of the potentially "bogus" promotions going on in penny stocks today.
If you don't know how these schemes work, be sure to check out this free report that exposes the whole thing.
Without further ado, here are today's "disasters waiting to happen":
Cleantech Transit (CLNO)
Cleantech Transit focuses on environmentally friendly green assets. CLNO intends to produce energy by converting bio mass. The company owns a 40% interest in a 640 KW biomass facility located in Merced County, California. Cleantech principally focuses on converting wood waste into power through gasification process.  In the first three months of 2012, CLNO lost $292,209 on $0 revenue.
This penny stock now trades near $0.04.
David Cohen & Research Driven Investor were paid $35,000 by Intercap, LLC to pump CLNO.   
Forum National Investments (FMNL)
Forum National Investments operates in the hospitality and tourism industry in Canada. FMNL owns and operates travel clubs under the names of Snowbird Vacations and Family Vacations Centers.  Travel club members can rent vacation ownership rentals from various participating resorts.  As of September 2011, the company had a working capital deficiency of $3.7 million.
Currently, shares of this penny stock trade around $1.24.
Alpha Penny Stock was paid $3,000 to tout shares of FMNL.
A final word (and warning).
These are just a few of the potential "pump and dumps" we've seen lately.
Remember, there's a lot more of this going on than we can highlight here.
For more in-depth coverage of potential penny stock pump and dumps, be sure to sign up for our free newsletter, Penny Stock Research.
As you know, penny stocks are a great place to invest your money.  You just have to do your due diligence to stay away from all the schemes and scams out there these days!
Until next time,
Brian Walker
Category: Pump & Dump Alerts, Pump & Dump Daily