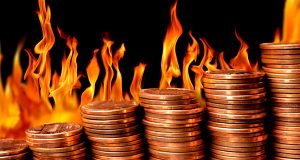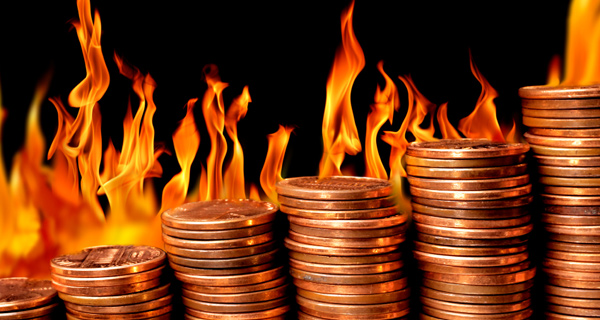 It's been an exciting week for penny stocks, especially for Cimatron (CIMT), ISoftStone Holdings (ISS), and Jacksonville Bancorp (JAXB).  Let's take a closer look at these three hot penny stocks…
Cimatron (CIMT)
CIMT shares are up 62% over the last week.
Cimatron is the leading provider of integrated CAD/CAM solutions for mold, tool and die makers with over 40,000 installations worldwide.  The company's software is widely used in the automotive, medical, consumer plastics, and electronics industries… among others.
Here's why the stock's moving…
Cimatron develops software that aids in 3D printing.  Due to low trading volume and anticipation of a jump in earnings related to the 3D printing trend, investors are accumulating shares.    
Also, the company will be distributing a cash dividend of $0.43 to shareholders of record on January 17th… which is payable on February 4th.   This special dividend helped spark the current rally that's taken shares up over $8 apiece.
Given the company's growth in emerging markets, I'd say CIMT is still a stock to keep your eye on- even after the recent run.
ISoftStone Holdings (ISS)
iSoftStone is a China-based IT services provider serving both Greater China and global clients.  The company provides a suite of IT services and solutions, including consulting, IT, and business process outsourcing services.  ISS focuses in the technology, communications, banking, financial services, insurance, energy, and transportation industries.
In one week's time the shares are up 32%.
Here's why…
The company just announced a joint venture with Huawei Technologies beginning on January 24th.  ISS owns 75% of this new joint venture.
The new joint venture's workforce is expected to reach more than 20,000 employees by 2015.  This venture should help ISS strengthen their competitiveness in the fragmented Chinese IT services industry.
The recent joint venture shows investors that ISS is looking to grow, and that's certainly a positive trend.
Jacksonville Bancorp (JAXB)
JAXB is the bank holding company for The Jacksonville Bank, a Florida state-chartered bank focusing on the Northeast Florida market.  The bank has approximately $552 million in assets and eight full-service branches in Jacksonville, Duval County, Florida, as well as a virtual branch.
Shares of Jacksonville Bancorp have recently climbed over 107%.
What's the news?
The company announced they've closed a $50 million capital raise.
The banking industry has been lagging for years now.  However, this $50 will be put to work allowing the bank to grow again through the potential acquisition of a local bank.
JAXB shares appear to be well off of their recent bottom.  This is all good news the depressed regional bank industry looking to resume growth once again.
Until next time,
Brian Walker
Category: Hot Penny Stocks