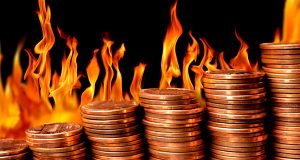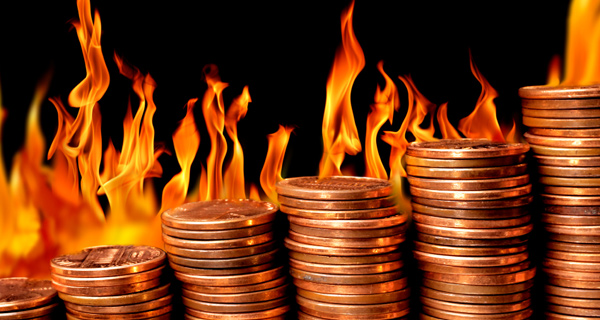 It's been an exciting week for penny stocks, especially for Blue Dolphin Energy (BDCO), Constellation Energy Partners (CEP), First M&F (FMFC).  Let's take a closer look at these three hot penny stocks…
Blue Dolphin Energy (BDCO)
BDCO shares are up 55% over the last week.
Blue Dolphin is an independent oil and gas company.  They're engaged in crude oil and condensate processing, as well as the gathering, storage and transportation of, and the exploration and production of, oil and natural gas.
Here's why the stock's moving…
On February 4, BDCO issued a press release stating they were actively looking at optimizing value for stockholders by converting Blue Dolphin from a publicly traded corporation to a publicly traded master limited partnership.    
Obviously this is something investors are pleased with, and are scooping up shares.  With earnings not out until April, we'll see how long this surge in stock price lasts.
Constellation Energy Partners (CEP)
Constellation Energy is an LLC focused on the acquisition, development and production of oil and natural gas properties as well as related midstream assets.  Most of the company's current production is natural gas, which they recover primarily from coal-bed methane in Alabama, Oklahoma, and Kansas.
In one week's time, the shares are up 32%.
Here's why…
On February 4th, CEP executed an agreement to sell its Robinson's Bend Field assets and operations, which are located in the Black Warrior Basin in Tuscaloosa County, Alabama… to a subsidiary of Castleton Commodities International.
The sale encompasses over 500 operating natural gas wells and the proceeds will be used to offset the company's outstanding debt.
With earnings coming up on February 18th, this news clearly will benefit investors… as the sale was booked effective December 2012.
First M&F (FMFC)
First M&F operates as the holding company for Merchants and Farmers Bank of Kosciusko that provides community banking services to individuals, small businesses, and various community groups. FMFC's products include standard banking services, as well as commercial, financial, agricultural, real estate, and consumer loans. In addition, it provides wealth management, trust, discount brokerage, title insurance, among a long list of other financial services.  The company operates through a main office and two branches in Kosciusko, as well as branches in central and north Mississippi, southwest Tennessee, and central Alabama.
Shares of FMFC have recently climbed over 45%.
What's the news?
The company announced a merger agreement with Renasant (RNST). 
Renasant will take over all assets of First M&F.  RNST is purchasing FMFC assets for $118.8 million, or 119% of tangible book value.  The announcement instantly spiked shares of First M&F.
Until next time,
Brian Walker
Category: Hot Penny Stocks