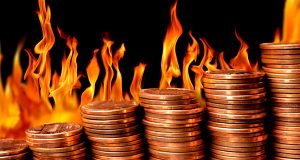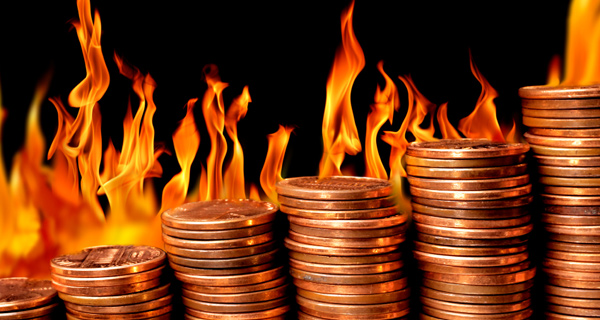 It's been an exciting week for penny stocks, especially for BCD Semiconductor Manufacturing (BCDS), Tri-Tech Holding (TRIT), and Sonde Resources (SOQ).  Let's take a closer look at these three hot penny stocks…
BCD Semiconductor Manufacturing (BCDS)
It's been a huge week for BCDS, with shares up 100% over the past few days.
BCDS develops power management semiconductors for the electronics industry in China.  The company offers roughly 300 products, including power management integrated circuits of several different types.  It also offers wafer foundry services.
Here's the deal…
Semiconductor component maker Diodes has agreed to buy BCDS for $151 million in cash.
Diodes is a Texas-based company looking to expand into China and into more power management offerings.  The company is paying $8 per share for BCDS, which is more than double the price the shares were trading for prior to the announcement.
With such a lucrative deal for investors, I don't see this deal falling through.
Tri-Tech Holding (TRIT)
TRIT provides integrated solutions, products, and technologies to water resource management and environmental protection industries.  The company operates in such areas as wastewater treatment, municipal infrastructure, water resources management, engineering services, and industrial pollution control.
For the week, the shares are up 74%.
Here's why the stock is moving…
The company is rumored to be going private.
Now, the company recently won multiple contracts in the water resource management division.  The sum of the contracts is $3.2 million.  But that doesn't seem like a big enough amount to send the stock soaring.
Several Chinese companies are going private since they haven't had the success they hoped for on the American markets.  TRIT could be the next in line.  With all the shares being gobbled up this past week, it wouldn't surprise me if the rumors turn out to be true.
Sonde Resources (SOQ)
SOQ engages in the exploration, acquisition, development, and production of petroleum and natural gas properties.  Its primary properties are in western Canada, though the company holds interest in a joint oil block offshore Tunisia and Libya.
Sonde shares have recently climbed 48%.
Here's the deal…
The company just announced it's farming out 67% of its North African oil block to Viking Energy.
Sonde will receive a $3 million bonus as part of the deal and 20% of the cost recovery and revenue until the company hits $70 million.  At that point, SOQ will receive 33% of revenues moving forward.
This deal will remove a $45 million obligation off Sonde's books while still allowing them to profit from the property over time.  Investors are clearly enthused about the deal.  SOQ should be a stock to watch in the coming weeks.
Yours in profit,
Gordon Lewis
Category: Hot Penny Stocks