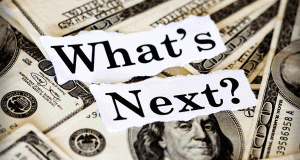 Well, that was close.  Several times over the past week I wrote that I was sure our government would resolve the fiscal cliff issues prior to the end of the year.
I was somewhat wrong – they didn't actually agree to anything until technically after 2013 began.  Plus, there are still several important issues left on the table requiring resolution in the near future.
However, the issues needing immediate attention were addressed.  And – one thing I was definitely right about – the markets loved the news.
In fact, yesterday, the first trading day since the deal was struck, the major indices were all up 2%-3%.  That's quite a nice move, and more could be in store.
Here are the key details…
The fiscal cliff was avoided by agreeing on a series of permanent tax decreases for most income levels and an increase for top earners.  Basically, the Bush tax cuts were made permanent except for those for families making over $450,000.
The nation's top earners will now be in the 39.6% tax bracket, up from 35%.  Those earners will now pay 20% on capital gains and dividends, up from 15%.  Plus, there will be a cap on deductions for families making over $300,000.
In addition, the estate tax will go up from 35% to 40% on estates valued at over $5 million.  And, unemployment benefits will be extended, along with college tuition and renewable energy tax credits, among others.
However, the payroll tax holiday came to an end after lowering payroll taxes by 2% over the last two years.  This increase will mostly offset any money saved to low and middle income families from making the Bush tax cuts permanent.
Perhaps more importantly, major spending cuts and the debt ceiling were not part of this deal.
Planned cuts for social security, Medicare, and defense have been delayed for roughly two months.  That's the amount of time it will take for the US to hit its maximum debt level – otherwise known as the debt ceiling.
Almost certainly, spending cuts will be used as bargaining tactic for raising the debt ceiling.  What happens as a result of this negotiation is vitally important – and could have far wider reaching implications than this week's tax deal.
For all intents and purposes, the key issue to come is the debt ceiling.  If for some reason the US was allowed to default on its debt, it would be one of the more catastrophic events to happen to the global financial markets.
Now, I don't expect it to come to that… but then I didn't expect the government to essentially go over the cliff before making a deal.
Keep an eye on the political news, because once again, news out of Washington will likely be driving the stock market in the coming weeks.
Yours in profit,
Gordon Lewis
Category: Breaking News