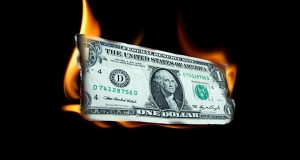 Welcome to today's Pump and Dump Alerts, where we will be exposing these two companies:  The Graystone Company (GYST) and ActionView (AVEW).
Here we identify a few of the "bogus" promotions going on in penny stocks today.
If you don't know how these scams work, be sure to check out this free report that exposes the whole thing. 
Without further ado, here are today's "disasters waiting to happen":
The Graystone Company (GYST)
The Graystone Company is a holding company with subsidiaries in natural resources, marketing, consulting, and real estate.  GYST shares are being promoted right now for test results related to its Gorilla Gold property in Peru.  For the first nine months of 2011, the company posted a loss of $679,360.
This penny stock trades near $0.29
Major Penny Stocks was paid $6,000 by Argolis Advisors for a one week promotion of GYST.
ActionView (AVEW)
ActionView is the parent company of MatchFights, LLC.  MatchFights produces and promotes live mixed martial arts sports events under the brand name "World Championship Full Contact" or WCFC.    
Shares are currently trading near $0.0002.  AVEW's three month average share volume is over 31 million.  To put this in perspective, the average dollar amount of shares changing hands is $624.
Penny Stock Rumors was paid $3,000 to pump shares of AVEW.
A final word (and warning).
These are just a few of the current inglorious "pump and dumps".
Remember, there's a lot more of this going on than we can highlight here.
For more in-depth coverage of penny stock pump and dumps, be sure to sign up for our free newsletter, Penny Stock Research. 
As you know, penny stocks are a great place to invest your money.  You just have to do your due diligence to stay away from all the scams out there these days!
Until next time,
Brian Walker
Category: Pump & Dump Alerts, Pump & Dump Daily