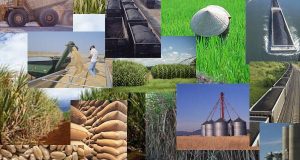 One of the key trends to watch in 2012 will be the reemergence of commodities.  A bull market in certain key commodities will have a significant impact on several penny stock companies.
Here's the deal…
A fair number of penny stocks fall into two categories – energy companies and mining companies.  Of course, both of these sectors are heavily influenced by commodity prices.
On the energy side, the rise of oil is having a big impact on several energy related industries.
The price of crude oil has climbed from a low of $75 a barrel in October to over $100.  And with tensions mounting between Iran and the West, the price could spike higher any moment.
Clearly, oil production and exploration companies are getting a boost from higher oil prices.  But it also means other forms of energy could see renewed investor interest.
As oil prices rise, alternative forms of energy become more and more attractive.  Natural gas is dirt cheap right now and could draw in some buyers.  And don't forget renewable energy… solar and wind companies are trading at extremely discounted levels.
But oil isn't the only commodity creating waves…
There's plenty of action to be had in metals.
After hitting record highs in 2011, precious metal prices have pulled back somewhat.  However, gold and silver are still trading at historically high levels.
And with the debt crisis in Europe as yet unresolved, precious metals could continue serving as a safe-haven for investors. 
And then there's copper.
The industrial metal is well off its record highs from 2011.  Keep in mind, copper is a key component in construction, industry, and electronics.  As such, an economic slowdown usually results in lower copper prices.
However, both the US and China are looking economically stronger than expected.  And copper has started off 2012 in an uptrend.
In the case of both precious and industrial metals, there are plenty of penny stock miners that should benefit from higher prices in the underlying commodities.
Here's the bottom line…
Key trends in certain commodities should be a boon to penny stocks.  In particular, energy and mining penny stocks should benefit from the upward trend in crude oil, precious metals, and copper.
Yours in profit,
Gordon Lewis
Category: Commodity Stocks, Energy Stocks, Investing in Penny Stocks, Oil Stocks