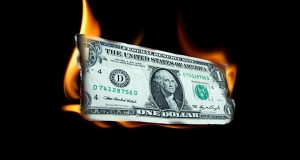 Welcome to today's Pump and Dump Alerts, where we will be exposing these two companies:  Amwest Imaging (AMWI) and Nyxio Technologies (NYXO).
Here we identify a few of the "bogus" promotions that are going on in penny stocks today.
If you don't know how these scams work, be sure to check out this free report that exposes the whole thing. 
Without further ado, here are today's "disasters waiting to happen":
Amwest Imaging (AMWI)
Amwest Imaging is in the document digitization services business.  The company has yet to generate any revenue.  This stock has been hyped numerous times, and in the process, shot the shares all the way to $1.39 on December 8, 2011.  Since then the stock has crashed, even with subsequent attempts by paid pumpers to revive share prices. 
This penny stock trades near $0.08.
Wall Street Profits was paid $30,000 by Micro-Cap Consultants to hype shares of AMWI.
Nyxio Technologies (NYXO)
Nyxio Technologies is a consumer electronics company. NYXO develops and sells a range of tablet PCs, smart televisions, all-in-one PCs, and mobile media viewers.  Their flagship product is the VioSphere TruSmart TV.  However, NYXO unveiled a new product at the 2012 CES this week… the Nyxio Smart TV with Android™ OS. 
Shares are currently trading near $0.24.
The Stock Psycho was paid $40,000 by Blackrock Communications, LTD to promote shares of NYXO for two days.
A final word (and warning).
These are just a few of the current inglorious "pump and dumps".
Remember, there's a lot more of this going on than we can highlight here.
For more in-depth coverage of penny stock pump and dumps, be sure to sign up for our free newsletter, Penny Stock Research. 
As you know, penny stocks are a great place to invest your money.  You just have to do your due diligence to stay away from all the scams out there these days!
Until next time,
Brian Walker
Category: Pump & Dump Alerts, Pump & Dump Daily