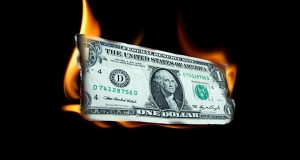 Welcome to today's Pump and Dump Alerts, where we will be exposing these two companies:  For The Earth (FTEG) and Solar Thin Films (SLTZ).
Here we identify a few of the "bogus" promotions that are going on in penny stocks today.
If you don't know how these scams work, be sure to check out this free report that exposes the whole thing.
Without further ado, here are today's "disasters waiting to happen":
For The Earth (FTEG)
For The Earth Corporation produces and sells environmentally friendly or "green" household products in the United States. The company's products include a biodegradable product to remove odors and a cat litter made from recycled paper.
This penny stock is currently trading around $0.0006.
Stock Mister was paid $32,500 by Open Water Investments to hype FTEG.
Solar Thin Films (SLTZ)
Solar Thin Films manufactures and installs thin-film amorphous silicon (a-Si) photovoltaic manufacturing equipment.  This equipment is used in plants that produce a-Si solar panels and modules.
The shares currently trade near $0.067.
Epic Stock Picks was paid $25,000 by Stellar Media Group to pump SLTZ.
A final word (and warning).
These are just a few of the current inglorious "pump and dumps".
Remember, there's a lot more of this going on than we can highlight here.
For more in-depth coverage of penny stock pump and dumps, be sure to sign up for our free newsletter, Penny Stock Research.
As you know, penny stocks are a great place to invest your money.  You just have to do your due diligence to stay away from all the scams out there these days!
Until next time,
Brian Walker
Category: Pump & Dump Alerts, Pump & Dump Daily