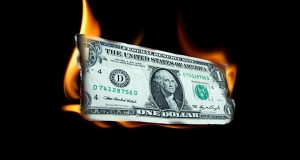 Welcome to today's Pump and Dump Alerts, where we will be exposing these three companies:  Florida Micro (FLMC), Amwest Imaging (AMWI), and Panache Beverage (WDKA).
Here we identify a few of the "bogus" promotions that are going on in penny stocks today.
If you don't know how these scams work, be sure to check out this free report that exposes the whole thing. 
Without further ado, here are today's "disasters waiting to happen":
Florida Micro (FLMC)
FLMC provides technology solutions to business, government, and educational institutions.  Florida Micro is also a principal source of technology products and services.  The company has no SEC filings.
This penny stock is currently trading around $0.65.
Penny Stock Pulse was paid $3,500 by Downwind Holdings for promoting FLMC.
Amwest Imaging (AMWI)
Amwest Imaging is a development stage company.  They focus on helping companies become efficient through digital conversion and indexing of documentation. AMWI has not generated a penny of revenue since its inception in April 2010. The shares currently trade near $0.18.
Awesome Penny Stocks was paid €15,000 by the Tengeria Foundation to hype AMWI.
Panache Beverage (WDKA)
Panache Beverage is an alcoholic beverage company involved with the development and global sales of spirits brands. Panache has three brands… Wodka Vodka, Alchemia Vodka, and Alibi Bourbon.  Their stock trades around $1.83.
Buzz Stocks expects to receive 25,000 restricted shares of WDKA for running a six-month promo campaign.
A final word (and warning).
These are just a few of the current inglorious "pump and dumps".
Remember, there's a lot more of this going on than we can highlight here.
For more in-depth coverage of penny stock pump and dumps, be sure to sign up for our free newsletter, Penny Stock Research. 
As you know, penny stocks are a great place to invest your money.  You just have to do your due diligence to stay away from all the scams out there these days!
Until next time,
Brian Walker
Category: Pump & Dump Alerts, Pump & Dump Daily