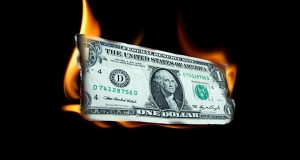 Welcome to today's Pump and Dump Alerts, where we will be exposing these two companies: E-Waste Systems (EWSI) and Regency Resources (RSRS).
Here we identify a couple of the potentially "bogus" promotions going on in penny stocks today.
If you don't know how these schemes work, be sure to check out this free report that exposes the whole thing.
Without further ado, here are today's "disasters waiting to happen":
E-Waste Systems (EWSI)
E-Waste Systems operates in the emerging waste electrical and electronics equipment ("WEEE") industry.  EWSI targets businesses facing regulatory or other mandates for handling e-waste.  In 2011, E-Waste lost nearly $1.4 million.
Back in February, shares of EWSI traded near $1.95.  Currently, this penny stock is trading around $1.05.
Stock Exploder was paid $18,500 by ACN, LLC to hype shares of EWSI. 
Regency Resources (RSRS)
Regency Resources is a development stage company aiming to offer an in-depth portfolio of content for Internet TV distribution.  RSRS is in the midst of a proposed merger between themselves and Digitally Distributed Acquisition Corporation ("DDAC").  The Company will move ahead under the operating trade name Digital Development Group.
In the first quarter of 2012, RSRS had $0 revenue, shows $0 in cash on hand, and posted a $6,810 loss.
Shares of this penny stock are now trading around $0.97 each.
The Penny Stock Chief was paid $40,000 to pump shares of RSRS.
A final word (and warning).
These are just a few of the potential "pump and dumps" we've seen lately.
Remember, there's a lot more of this going on than we can highlight here.
For more in-depth coverage of potential penny stock pump and dumps, be sure to sign up for our free newsletter, Penny Stock Research.
As you know, penny stocks are a great place to invest your money.  You just have to do your due diligence to stay away from all the schemes and scams out there these days!
Until next time,
Brian Walker
Category: Pump & Dump Alerts, Pump & Dump Daily