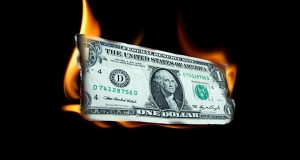 Welcome to today's Pump and Dump Alerts, where we will be exposing these two companies:  Entest BioMedical (ENTB) and WebSafety (WBSI).
Here we identify a couple of the potentially "bogus" promotions going on in penny stocks today.
If you don't know how these schemes work, be sure to check out this free report that exposes the whole thing.
Without further ado, here are today's "disasters waiting to happen":
Entest BioMedical (ENTB)
Entest BioMedical a biotechnology company dedicated to developing treatments that harness the body's own reparative immunological mechanisms. ENTB is currently developing an immuno-therapeutic cancer vaccine for dogs.  For the quarter ending May 2012, ENTB lost $410,522.
Shares of this sub-penny stock trade near $0.005.
Penny Stock Explosion was paid $3,000 to pump shares of ENTB.   
WebSafety (WBSI)
WebSafety markets and distributes internet software applications and services for computers and cell phones.  WBSI distributes its software applications through the Internet, which allow parents or other caregivers to monitor and be notified of occurrences of predator advances, cyberbullying, and pornography received on children's computers.
WBSI remains a very popular pump and dump scheme.  We exposed it in April, June, July, and August.  This penny stock is being touted yet again.
Each successive campaign has failed to significantly buoy the stock price.  In fact, we've seen the shares fall in value from $0.08 back in April – to just $0.003 as of today.
This time around, Garden State Resources was paid $28,000 to pump shares of WBSI.
A final word (and warning).
These are just a few of the potential "pump and dumps" we've seen lately.
Remember, there's a lot more of this going on than we can highlight here.
For more in-depth coverage of potential penny stock pump and dumps, be sure to sign up for our free newsletter, Penny Stock Research.
As you know, penny stocks are a great place to invest your money.  You just have to do your due diligence to stay away from all the schemes and scams out there these days!
Until next time,
Brian Walker
Category: Pump & Dump Alerts, Pump & Dump Daily