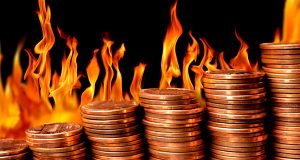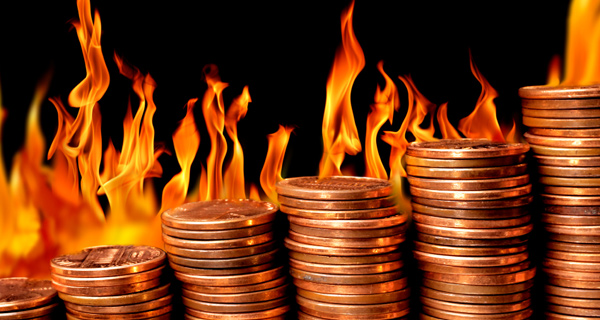 It's been an exciting week for penny stocks, especially for StemCells (STEM), SABA Software (SABA), and Heckmann (HEK).  Let's take a closer look at these three hot penny stocks…
StemCells (STEM)
STEM develops stem cell therapeutics and related tools for academia and industry.  The company's cell-based therapeutic products are developed for the central nervous system and liver related disorders.
For the week, STEM shares are up 29%.
The move is due to the release of positive test results from a product trial.
STEM announced that two patients in a spinal cord injury study experienced improvement from the company's neural stem cells treatment.
While the product has a long way to go before wide market approval can take place, this is obviously a very important step.  Clearly, investors are excited by the treatment's potential – judging by the big move in the stock.
SABA Software (SABA)
SABA shares are moving higher this week, up a solid 28% so far.
SABA provides a class of people systems that combine people learning, people performance, and people collaboration solutions.  The company's solutions are used to mobilize and engage people around new strategies and initiatives.
So what's going on with the stock?
SABA has become an attractive take-out target.
You see, SABA is essentially a cloud computing company.  Larger tech players have recently become active in buying up small cloud computing companies in order to beef up their cloud product offerings.
In fact, IBM (IBM) just bought Kenexa (KNXA) for this very reason… at a whopping $1.3 billion price tag.  As such, SABA, market valued at just $272 million, makes for a very reasonably priced addition for someone.
The shares have been climbing in anticipation of a potential acquisition.  But, they still could go much higher if and when a buyout offer does occur.  That makes SABA a stock worth keeping an eye on.
Heckmann (HEK)
HEK provides water and wastewater solutions for shale and unconventional oil and gas exploration and production.  The company offers water delivery and disposal, trucking, fluids handling, treatment, and other services to oil and gas E&P companies.
For the week, HEK shares are up a robust 36%.
What's causing the rise?
The company is merging with Power Fuels to create a leading environmental services company.
The combined firm will get about 70% of its business from the Bakken Shale, a liquid rich area in and around the North Dakota region.  It's access to the Bakken that makes this such a positive deal to investors.
HEK is paying roughly $380 million in cash and stock for the privately held Power Fuels.  And while the deal has already been announced, it could just be the start of a bigger move for the stock.
***Editor's Note***  It's no secret that junior mining stocks are one of Wall Street's favorite sectors right now.  And to take advantage of this fact, our good friend Robert Morris is releasing the names of 2 gold and silver miners that are trading for less than $2 a share!  To get them, all you have to do is give his Penny Stock Breakouts newsletter a spin.  Click here for details.
Yours in profit,
Gordon Lewis
Category: Hot Penny Stocks