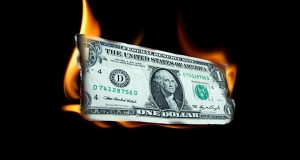 Welcome to today's Pump and Dump Alerts, where we will be exposing these two companies: ChineseInvestors.com (CIIX) and Green Energy Renewable Solutions (EWRL).
Here we identify a couple of the potentially "bogus" promotions going on in penny stocks today.
If you don't know how these schemes work, be sure to check out this free report that exposes the whole thing.
Without further ado, here are today's "disasters waiting to happen":
ChineseInvestors.com (CIIX)
ChineseInvestors.com provides real-time market commentary and analysis in the Chinese language.  CIIX presents analysis, commentary, research tools, and computer generated quantitative analysis on its website.  In the first quarter of 2012, the company lost $425,000.
Shares of this penny stock currently trade near $0.85.
Speculating Stocks was paid $2,000 directly by CIIX to promote shares of their stock.
Green Energy Renewable Solutions (EWRL)
Green Energy Renewable Solutions is a developer of municipal solid waste, construction, and demolition waste processing and recycling facilities.  EWRL operates with long-term supply agreements to process waste materials into valuable recyclables with a goal to reduce waste volume going into landfills by up to 80%.
For the first quarter of 2012, Green Energy lost $1.2 million.
Currently, shares of this penny stock trade around $0.66.
Jackpot Penny Stocks was paid $20,000 by International Resource Holdings, Inc. to pump shares of EWRL.
A final word (and warning).
These are just a few of the potential "pump and dumps" we've seen lately.
Remember, there's a lot more of this going on than we can highlight here.
For more in-depth coverage of potential penny stock pump and dumps, be sure to sign up for our free newsletter, Penny Stock Research.
As you know, penny stocks are a great place to invest your money.  You just have to do your due diligence to stay away from all the schemes and scams out there these days!
Category: Pump & Dump Alerts, Pump & Dump Daily