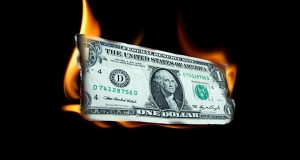 Welcome to today's Pump and Dump Alerts, where we will be exposing these two companies:  Eyes On The Go (AXCG) and Quasar Aerospace (QASP).
Here we identify a couple of the potentially "bogus" promotions going on in penny stocks today.
If you don't know how these schemes work, be sure to check out this free report that exposes the whole thing.
Without further ado, here are today's "disasters waiting to happen":
Eyes On The Go (AXCG)
Eyes on the Go provides video monitoring systems primarily to the hospitality industry.  AXCG commenced operations in August of 2010, and currently has a limited customer base.  In March of this year, AXCG filed to resell 140,500,000 shares of common stock.  For 2011, the company posted a $447,947 loss.
Currently, shares of this penny stock trade near $0.06.
The Stock Psycho was paid $80,000 by Actual Investments to pump shares of AXCG.   
Quasar Aerospace (QASP)
Quasar and its subsidiaries are involved in aviation and aviation related businesses. QASP is the only certified Cessna Pilot Center located in Jacksonville, FL.  The company has not filed with the SEC since August 2011.  For the 2011 fiscal year, QASP lost $114,539.
This penny stock now trades near $0.25.
Investor Soup was paid $30,000 to hype shares of QASP.
A final word (and warning).
These are just a few of the potential "pump and dumps" we've seen lately.
Remember, there's a lot more of this going on than we can highlight here.
For more in-depth coverage of potential penny stock pump and dumps, be sure to sign up for our free newsletter, Penny Stock Research.
As you know, penny stocks are a great place to invest your money.  You just have to do your due diligence to stay away from all the schemes and scams out there these days!
Until next time,
Brian Walker
Category: Pump & Dump Alerts, Pump & Dump Daily