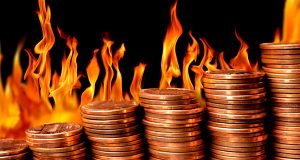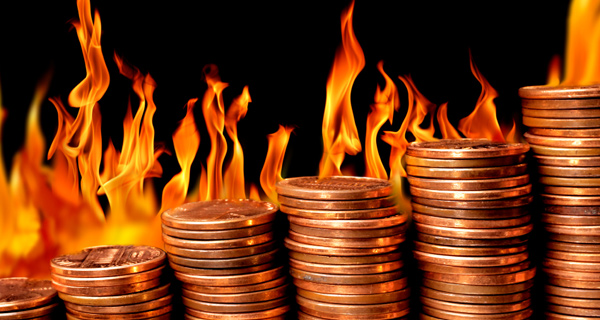 It's been an exciting week for penny stocks, especially for StarTek (SRT), MGT Capital Investments (MGT), and Tii Network Technologies (TIII).  Let's take a closer look at these three hot penny stocks…
StarTek (SRT)
SRT provides business process outsourcing services for communications industries.  The company offers technical and product support services through telephone, email, chat, fax, and Internet.  Plus, they offer sales support services such as closing sales, cross-selling, and up-selling clients' products.
For the week, the shares are up a solid 38%.
So why the big move?
The gains were driven by strong first quarter earnings.
SRT showed marked improvement in a couple key areas. For one, their offshore revenue increased by 18%.  What's more, EBITDA came in at $1.2 million for the quarter.  That's a huge sequential gain from the previous quarter's $1.2 million loss.
Clearly, StarTek is headed in the right direction.
MGT Capital Investments (MGT)
Shares in MGT are up 49% for the week.
Here's the deal…
MGT is a medical technology company focusing on medical imaging software development and medical hardware devices.  The company develops computer-aided detection applications that analyze computer tomography scans to assist radiologists.
Recently, the company announced the acquisition of key patents.
You see, MGT is commencing a strategy to monetize their intellectual property by investing in other, similar technologies to their own… and then enforcing their patent rights.  In this case, the purchase involves a patent used in the slot-machine business.
How a patent for slot machine gaming fits in with MGT's medical imaging technology is anyone's guess.  But apparently investors liked the move… and that's what counts.
Tii Network Technologies (TIII)
TIII develops products for use in the networks of service providers in the communications industry.  The company provides network interface devices, building entrance terminals, and other network accessories.
So what's going on with TIII?
A merger announcement sent the shares 46% higher on the week.
The company just agreed to be acquired by Kelta, the contract manufacturer of TIII's products.
The acquisition will cost approximately $33.1 million, or $2.15 per share.  That represents a 48% premium over the price of the stock prior to the announcement.  And, it explains the big jump in the share price.
Yours in profit,
Gordon Lewis
Category: Hot Penny Stocks