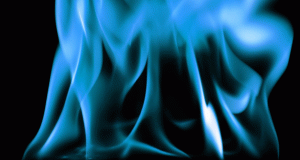 If you've been following commodities this year, then you're probably familiar with the story of natural gas.  After a very long drop starting last year, natural gas prices finally reversed this April.  Since then, the commodity has mostly been hovering just under $3.00 per unit.
The steady decline from $4.00 was significant in that it looked like it would never end.  There simply was very little positive news about natural gas over the period.
The major catalyst for the fall was supply.  Hydraulic fracking created access to billions of cubic feet of gas that was previously unreachable.  The boom in fracking caused a huge supply glut of gas.
At the same time, last winter was one of the warmest in recent memory.  Higher temps meant less demand for natural gas heating.
As such, natural gas was hit with the double whammy of too much supply and not enough demand.  It's no wonder the price dropped for so long.  Fundamentals like those are tough to overcome.
But the story doesn't end there…
At such a low price, natural gas producers were forced to shut down their unprofitable operations.  This began to relieve the inventory glut as production eased.
What's more, this summer turned out to be one of the hottest on record.  And, it caused a spike in demand for natural gas.
The combination of somewhat lower supply with a spike in demand finally resulted in a reversal for gas prices.  Moreover, just this week, the inventory outlook for gas sent the price up to near 2012 highs of $3.20.
So what's next for natural gas?
On one hand, there are several new pipelines that could come online by the end of the year.  This could boost natural gas deliveries by 30% – and further extend the supply glut.
However, there are still several reasons to be bullish on gas.
For one, at such a low price, gas is replacing coal as the main source of energy in the US.  But keep in mind, coal powered something like 50% of domestic power plants.  That's a huge gap to fill.
In other words, if natural gas replaces coal, there will be plenty of demand for it.
And that's not all…
With the country's huge supply of natural gas, there's a push for it to be used as a transportation fuel.  It could alleviate some of our dependence on oil.  This solution is gaining political favor and could gain significant momentum after the election.
Finally, experts are predicting a very cold winter this year. If this winter is as cold as expected, there could be a jump in nat gas prices right around the corner.
Bottom line, natural gas isn't out of the woods yet.  However, there are plenty of reasons to still be bullish on the commodity in the medium to long-term.
Don't forget, there are plenty of solid penny stock and small cap natural gas producers.  It's a good way to get exposure to the commodity at extremely discounted prices.
***Editor's Note***  It's a good bet that a lot of that QE3 money will find its way into high-flying technology stocks.  And there's no one better at picking those than this guy.  Click here to see what he's recommending now.
Yours in profit,
Gordon Lewis
Category: Commodity Stocks, Natural Gas Stocks