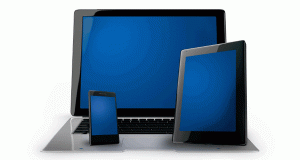 During Apple's (AAPL) incredible run higher in recent years, I frequently discussed the benefits it had on penny stocks.  When the world's most valuable stock increases, it helps many other companies.
Suppliers, complimentary product makers, and sometimes even competitors were benefiting from AAPL's historic climb.
So, now that the stock has taken it on the chin the past few months, does the reverse hold true?  And, what the heck is going on with Apple anyways?
In this case, the answers are closely related.
Here's the deal…
There are a couple reasons why Apple has sold off so harshly of late.  The first is a macro issue – namely the impending fiscal cliff.
Fear of going over the cliff – or fear of what could happen if the cliff is avoided – are both causing investors to dump shares of AAPL en masse.
On one hand, if we "fall off" the cliff, stocks could experience a sharp selloff due to the resulting economic slowdown.  So, investors have been cashing in on their gains for fear of the worst case scenario.
On the other hand, a fiscal cliff deal could involve higher capital gains taxes.  Keep in mind, many investors have made a ton of money on Apple stock.  If they sell now, they'll avoid owing those potential extra taxes.
From a company specific standpoint, investors and analysts are worried that Apple can't continue its unbelievable growth rate.  The company's newest products, the iPhone 5 and the iPad Mini, aren't groundbreaking devices.  They're just updated versions of the classic products.
Some feel it's a sign that Apple is running out of creative ideas.
To put it mildly, I think it's all a load of hogwash.
First off, despite not being particularly novel, the iPhone 5 and iPad Mini still have sold very well.  The company still has over 20% year over year revenue and earnings growth.
What's more, AAPL is still sitting a $29 billion in cash with no debt.  In other words, the company's options are nearly unlimited when looking ahead.  After what Apple has accomplished, I find it difficult to bet against the company.
Regarding the fiscal cliff, I strongly believe a deal will get done.  Plus, I don't see a potential deal involving a significant increase in capital gains taxes.  Certainly, I don't anticipate a tax increase that would counteract how much AAPL could rise once investors return to their senses.
After all, the stock is trading at an absurd 9.2x projected earnings.  How crazy is it that the world's largest company is so significantly undervalued?
Finally, because I feel AAPL is ripe for a rebound, I also feel related small cap companies are due for a bounce.  That includes semiconductors, complimentary products, app developers, and many others.
Let me put it this way – it's not yet time to give up on AAPL.  And, it's certainly not time to give up on small caps and penny stocks that thrive off of AAPL's popularity.
Yours in profit,
Gordon Lewis
Category: Investing in Penny Stocks, Technology Stocks