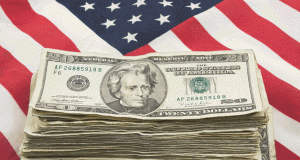 In the world of economics and finance, there are always naysayers.  It just goes with the territory.  No matter how good the numbers look, there are always going to be people who attempt to poke holes and find flaws in the data.
In recent times, perhaps nothing has been more contentious than the path of the economy.  For every analyst who sees improvement in the economic data, you'll find someone else calling for a recession just around the corner.
Here's what I think…
Unless the government fails to come to an agreement to prevent the fiscal cliff, there's no reason to doubt the economic recovery.
Moreover, we're nowhere near falling into another recession.
Of course that could change in a hurry if our politicians can't get their acts together.  But as I've said numerous times, I strongly believe a solution will be reached prior to year end.
Last week provided three very good examples of why the economy is headed in the right direction.
First off, retails sales were strong in November.  The overall number appears modest, rising just 0.3% last month.  However, take out gasoline sales, which dropped 4% due to lower gas prices (also a good thing for consumers), and retail sales jumped to 0.8%.
The climb was driven by strong auto sales and holiday shopping.  Those are both signs of a strengthening economy.
And that's not all…
Jobless claims fell to their lowest levels since early 2008.  Keep in mind, claims had jumped substantially after Hurricane Sandy.  Claims have now returned to pre-Sandy levels, and are continuing a solid downward trend.
Finally, industrial production jumped by a surprising 1.1%.  Now, some of that hefty gain is attributable to recovery from Hurricane Sandy.  However, it's still a huge rebound from October's large decline – and a very good sign overall.
Here's the bottom line…
Despite what the naysayers believe, we just received three more good reasons why the economy is on the mend (barring a fiscal cliff meltdown).  And, it wasn't just one area of improvement – it's across the board.
Retail, industrial, and jobs all appear to be improving at a decent clip.  That's not only a very encouraging sign for the economy, but it should also be welcome to investors.  More importantly, there's absolutely no reason to believe a recession is on the way.
All we need now is for the politicians to do their part.  Let's hope that isn't wishful thinking.
Yours in profit,
Gordon Lewis
Category: Breaking News