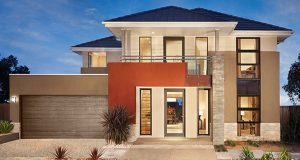 During the housing boom, some companies made money hand over fist.
Just look at PMI Group (PMI) in 2006.
They had total revenue of $1.2 billion and generated a staggering $419 million in earnings.  That's a net margin of almost 35%… huge results for any industry.
So what did PMI do?
They wrote insurance on home mortgages.  It's a huge scam that's still around today.  You may be paying through the nose for private mortgage insurance on your home right now!
Here's how it works…
The bank would lend money to a homeowner… but they would also require insurance – private mortgage insurance.  The insurance premium was of course paid by the homeowner, but it didn't protect the homeowner one lick.
What it did was insure the mortgage owner against a loss, if the homeowner walked away.
So this is where the scam gets good… a bank writing a loan back in 2007 would have not one but three different layers of protection on the mortgage.
The first layer was the homeowner… if they made payments, all was good.
The second layer was the home value.  With rising prices, the bank could always foreclose and sell the property thereby protecting their mortgage.
The third layer was the private mortgage insurance.  If the first two options didn't work out, the bank could go back to the insurance company and collect the difference.
In a perfect world, the mortgage was safe and the insurance company collected a fat premium for their "coverage".
But we all know how that worked out.
With the real estate collapse, massive home devaluations, and homeowners walking away in droves from their properties… the mortgage companies were stuck.  But the one group really getting beat-up was the private mortgage insurance companies.
They've been forced to hand over billions of dollars in claims and it's destroyed many of the leading companies.
That brings us to PMI Group.
You might come across this company in your research.  We covered them previously in this article.  They're a penny stock right now… after trading to almost $50 a share.
You might have heard some good news about the real estate market.  You might think that they would be a great company to jump back into…
But if you think that, you're wrong.
This is a company that's better off left in the trash heap.
You see, after almost five years of losses, the destruction isn't over.  The company is still dealing with the real estate collapse.  And recent events tell me, it won't be long before they're tossed into bankruptcy… or liquidated.
You see, two months ago the Arizona Department of Insurance stopped PMI from selling new policies.  They didn't think the company was strong enough.  Now let me ask you a simple question… if you can't sell your product, how long will you be in business?
Sales are the lifeblood of any company.
But wait, it gets worse for PMI.
PMI Group continued sliding downhill.  It's so bad the Arizona Department of Insurance once again stepped in.  This time they seized all the assets of the company.  Now the company will only pay claims at 50% of value.
If an insurance company can't pay its claims, why would anyone buy insurance from them?
While this is far from the final nail in the coffin for PMI… they could limp along like this for years.  I don't see this company coming back to life… ever.  So stay far away.
Until next time,
Brian Walker
Category: Investing in Penny Stocks, Penny Stock Alerts