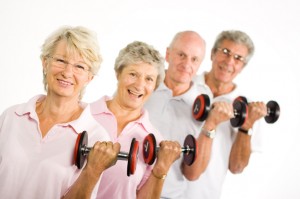 Investors in Healthways (HWAY) are having a rough week.  The share price of this health and wellness company is getting hammered.  In fact, as of this writing, this penny stock is down over 43%… in one day!
So what's going on?
I'll get back to that in a minute.  First, let's take a quick look at the company…
HWAY provides comprehensive solutions to help individuals maintain and improve their health and well-being.  The company is basically a mini conglomerate of various health and wellness related businesses.
On the health side, they provide disease management services in areas such as diabetes and heart disease.  On the wellness side, they have services ranging from fitness programs for senior citizens to programs to help customers quit smoking.
Although the wellness business offers the most growth potential, health services is pulling in the bulk of the revenue.
Here's the problem…
Much of the revenue is coming from one client, health care giant Cigna (CI).  And when a company relies too much on one client, there's always a fair amount of risk involved.
And sure enough, HWAY just announced they're losing the Cigna contract when it expires in 2013.
Make no mistake… this is a big loss. Cigna accounted for $60 to $65 million of revenue and $0.50 to $0.65 of earnings per share.  That's potentially a 50% hit to earnings!
No wonder the shares are getting creamed.
Here's what I think…
HWAY makes a good case study for how not to run a company.
Once a company is big enough to go public, they shouldn't be relying on just one company for half their income.  That's simply too risky a proposition for a publicly traded company.
What's more, most of their revenue comes from the mature disease management business.  They should be focusing on the rapidly growing wellness business instead.  Good management teams look toward the future… they don't focus on the past.
Of course, I'm not sure how management had time to focus on anything.  They've gone through "reorganizations" more times than I can count.  And that's just one more red flag to look out for when you're researching a company.
Look, HWAY isn't dead yet.  They still have a strong wellness business with solid growth potential.  However, it's going to take them a long time to get out of the hole they've dug for themselves.
Maybe this is the wake-up call management needed to get their priorities straight.  Too bad most of them won't be around to see how it turns out.
Yours in profit,
Gordon Lewis
Category: Healthcare Stocks, Penny Stocks, Penny Stocks to Watch