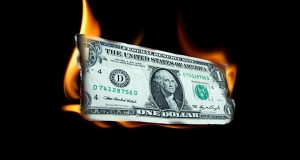 Welcome to today's Pump and Dump Alerts, where we will be exposing these two companies: Universal Bioenergy (UBRG) and American Liberty Pet (OREO).
Here we identify a few of the "bogus" promotions going on in penny stocks today.
If you don't know how these scams work, be sure to check out this free report that exposes the whole thing.
Without further ado, here are today's "disasters waiting to happen":
Universal Bioenergy (UBRG) 
Universal Bioenergy is involved in the production, marketing and sale of natural gas, oil and alternative energy.  UBRG presently sells natural gas to 22 of the largest public utilities, electric power producers and local gas distribution companies throughout the United States. On October 24, 2007, UBRG changed their name from Palomine Mining Inc. to better reflect a new business plan and strategic direction.
Shares of this penny stock currently trade near $0.01.
OTC Equity was paid $18,000 by Equities Awareness Group, LLC to pump shares of UBRG.
American Liberty Petroleum (OREO)
American Liberty Petroleum focuses on the acquisition, drilling, and production of oil and natural gas properties and prospects. OREO has an option agreement with Desert Discoveries, LLC, under which the company has an option to purchase the Desert Discoveries in Nevada. OREO was formerly known as Oreon Rental Corporation and changed its name in May 2010.
Currently, OREO is trading at $1.00.
Stock Brain was paid $10,000 by Winning Media to pump OREO shares.
A final word (and warning).
These are just a couple of the current inglorious "pump and dumps".
Remember, there's a lot more of this going on than we can highlight here.
For more in-depth coverage of penny stock pump and dumps, be sure to sign up for our free newsletter, Penny Stock Research.
As you know, penny stocks are a great place to invest your money.  You just have to do your due diligence to stay away from all the scams out there these days!
Until next time,
Brian Walker
Category: Pump & Dump Alerts, Pump & Dump Daily