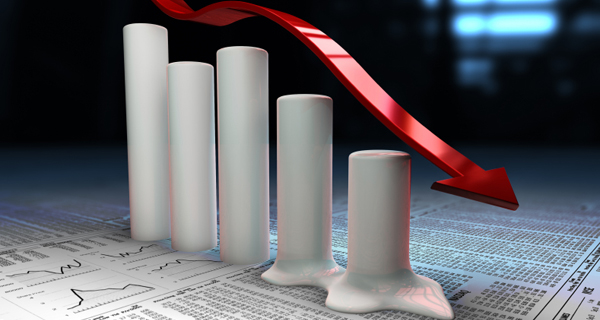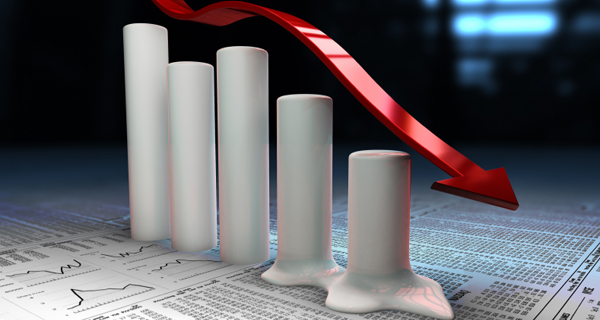 The correction in small-cap stocks that started in early March ended around the middle of May. And since that trend reversal occurred, the market's smallest companies have been on a tear.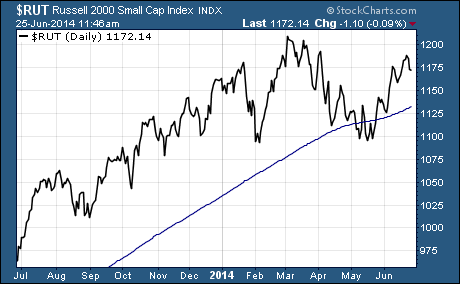 As you can see, the Russell 2000 Index put in a bottom at 1,096 on May 15th following a 10% correction from the all-time record high of 1,212 set on March 4th. And in the past six weeks since that reversal, the small-cap index has increased in value by nearly 7% to around the 1,172 level.
What's more, many individual penny stocks have seen their share prices increase by 30%, 40%, 50%, and more over that same time frame.
But as often happens when the market recovers from a correction, "a rising tide lifts all boats." Taking that metaphor a step further… the rising tide even lifts a number of boats with sizeable leaks in their hulls.
In fact, I've found several penny stocks that have moved up sharply off the bottom but appear poised to sink at any moment. Here are two penny stocks that I think are in great danger of seeing their stock prices tank…
Walter Energy (NYSE: WLT)  
After hitting a low of $4.25 in early June, WLT climbed steadily over the next two-plus weeks to a high of $6.05. That move translates to a stunning 42% gain in relatively short order.
And while the stock has pulled back to $5.37 as I write, it's still up a solid 26% from the recent low.
Walter Energy produces and exports metallurgical coal for the steel industry. It also extracts, processes, markets, and/or possesses mineral reserves of thermal coal and anthracite coal, as well as produces metallurgical coke and coal bed methane gas. At the end of last year, the company had approximately 386 million metric tons of recoverable reserves worldwide.
Despite the stock's recent strength, I'm seeing signs that it could be in store for a significant drop.
Of the company's nearly 66 million shares outstanding, a huge portion, roughly 36 million of them have been sold short. That works out to a short interest of 55%!
In addition, analysts have been lowering their full year earnings estimates for both this year and next.
Over the past 90 days, earnings estimates for 2014 have worsened from a projected loss of $4.09 per share to a loss of $5.57. And the projected loss of $1.91 for 2015 has been revised to a loss of $2.79.
These metrics clearly do not bode well for WLT.
Swisher Hygiene (NASDAQ: SWSH)
SWSH is another small-cap stock that appears headed for a fall.
The company provides restroom hygiene and facility services to customers in the foodservice, hospitality, retail, and healthcare industries. It also sells consumable products like detergents, cleaning chemicals, soaps, papers, water filters, and supplies.
Last year, Swisher produced a loss of $3.00 per share on flat year-over-year sales of $213 million.
SWSH has performed well over the past few weeks thanks to the company regaining compliance with NASDAQ listing requirements after a 1 for 10 reverse stock split on June 3rd. After hitting a low of $2.98 that same day, the stock surged to a high of $4.60 by June 20th for a stellar 54% gain.
But the good times aren't likely to last…
The company's short interest stands at a mind-boggling 47%. In other words, about 5.7 million of Swisher's 12.1 million outstanding shares have been sold by short sellers. That's a rather large bet on the stock price moving lower soon.
In addition, Wall Street analysts have a negative view of the company's financial situation.
They're expecting revenues to decline by 1.7% in 2014 to $210 million and then rise just 3% the following year to $216 million. And analysts are projecting the company will produce losses in both 2014 and 2015 of $2.07 and $1.06 per share respectively.
It's hard to see how SWSH will hold on to its recent gains with metrics like these, let alone move higher from here.
Profitably Yours,
Robert Morris
Category: Penny Stocks to Watch