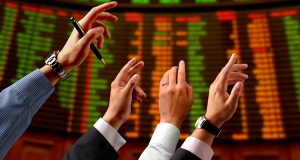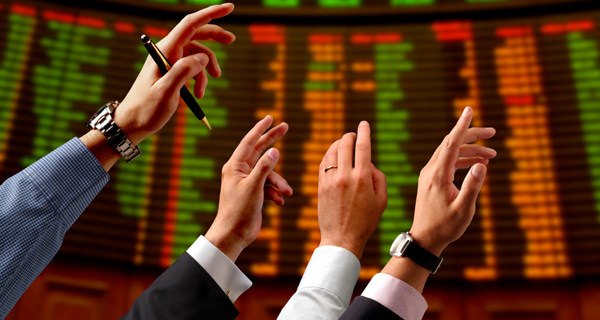 Piggy-backing the moves of company insiders is a popular strategy for many investors. After all, no one has more knowledge of what's happening at a company than its executives and directors.
While there is some debate about whether this strategy still works, there is research to support it.
One source is the book, Investment Intelligence From Insider Trading (2000), written by University of Michigan finance professor, Nejat Seyhun. In the book, Professor Seyhun shows how investors can use insider trading data to their advantage.
He reached his conclusions after analyzing all insider trades in every publicly held firm over a 21-year period. All in all, he evaluated more than one million insider transactions!
And based on this exhaustive study, Professor Seyhun concludes that a stock's price tends to rise more following net purchases by company insiders.
This is strong evidence that following the moves of company insiders can be profitable for individual investors. With that in mind, here are a couple of penny stocks that have seen insider purchases recently:
Hercules Offshore (NASDAQ: HERO)
Hercules Offshore provides shallow-water drilling and marine services to the oil and gas industry worldwide. Its services include exploration and development drilling, well services, platform inspection, maintenance, and decommissioning. The company serves national oil and gas companies, integrated energy companies, and independent oil and gas operators.
Despite the company's impressive profile, HERO has taken a beating over the past year.
The stock dropped from its July 2013 52-week high of $7.96 to a 52-week low of $3.90 this past June. And while it has since recovered slightly to $4.18 as I write, HERO remains 47% below the 52-week high.
But perhaps, this low marks the bottom.
Wall Street analysts are projecting Hercules will show strong growth in 2014. They expect a revenue rise of 19% to just over $1 billion. And their earnings estimates call for a 56% jump to $0.42 per share.
What's more, a few insiders have recently turned bullish on the company's stock.
Two directors and one officer made significant purchases of HERO around the 52-week low. All in all, these insiders bought 256,000 shares between June 23rd and June 30 at prices ranging from $3.93 to $4.06 per share.
The total cost of the purchases exceeded $1 million!
If you're looking for a penny stock to play the recent trend of rising oil prices, HERO is worth a closer look. It's always a good sign when both analysts and company insiders are getting behind a stock.
Tilly's (NASDAQ: TLYS)
Tilly's operates a chain of retail apparel stores that cater to teens and young adults in the United States. Through its 195 stores, the company offers its own brand of casual clothing, footwear, and accessories made especially for America's younger generation.
Despite the brand's popularity, Tilly's shares have lost a big chunk of value in the past 12 months.
After hitting a 52-week high of $17.35 in July 2013, TLYS began a downtrend that ultimately led it to a 52-week low of $7.68 last month. That's a 56% drop in less than a year. And while the shares have recovered a bit this week to $8.34 as I write, TLYS is still less than half of what it was a year ago.
But maybe the recent low marks the bottom of this stock's steep decline.
Late last week a couple of company insiders bought TLYS on the open market. While the purchases weren't all that huge, one officer purchased 25,000 shares at $7.79 and another bought 2,500 shares at $8.00. The total cost of these transactions was just under $215,000.
With that said, this might be an example of when it's better not to follow the lead of company insiders.
You see, analysts are expecting a down year for Tilly's in 2014. They're projecting earnings will fall 25% to 49 cents per share. And they're forecasting just a slight 2.6% uptick in revenue to $508 million.
Despite recent insider purchases, we suggest you look for better opportunities in the penny stock space than TLYS. The insider buying just isn't all that significant. And the negative outlook from analysts is cause for concern.
Profitably Yours,
Robert Morris
Category: Penny Stock Alerts