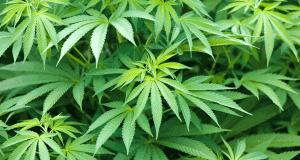 It all started in Colorado…
Then Washington State quickly followed.   The once illegal trade in Marijuana or "Pot" is becoming legal state by state.  Heck, here in Arizona Pot use is legal if you have a medical marijuana card.
That's lead to some interesting stories….
Like doctors handing out Pot prescriptions for everything from a stiff back to poor eyesight.  I even know a few people who have received their medical Marijuana cards… despite the fact I've never heard them once complain about any medical problem… EVER!
Is the system being scammed?
But what's worse is the scamming that's going on in the world of Marijuana Penny Stocks!
This story just proves you've got to do your research, and understand what you're investing in… and always be wary…
Just a few days ago, the Securities & Exchange Commission (SEC) issued a press release about four penny stock promoters who were manipulating the securities of several micro-cap companies.
They were all in the Pot industry.
This is truly the Wild West of investing.
This is directly from the SEC Press release:
The SEC alleges that the four promoters bought inexpensive shares of thinly traded penny stock companies on the open market and conducted pre-arranged, manipulative matched orders and wash trades to create the illusion of an active market in these stocks.  They then sold their shares in coordination with aggressive promotional campaigns that urged investors to buy the stocks because the prices were on the verge of rising substantially.  However, these companies had little to no business operations at the time. The promoters reaped more than $2.5 million in illegal profits through their schemes.
If you want to see the whole press release, use this link:
http://www.sec.gov/News/PressRelease/Detail/PressRelease/1370542594818#.U_Dn5cVdXJk
Two of the companies identified in the SEC press release are:
GrowLife Inc. (PHOT) which when last checked was trading at $0.06 per share, and Hemp Inc. (HEMP) was last trading at $0.042 per share.
What's crazy is the GrowLife story was recently highlighted in Bloomberg Markets July/August 2014 magazine… I have it sitting on my desk right now!
Now the management teams are not accused of doing anything wrong… it's a group of market manipulators!
The story is an old one… the accused (innocent until proven guilty) bought shares on the market for cheap… then hyped the companies through their websites and newsletters.  They dumped the shares and manipulated share prices, pocketing $2.5 million.
It just goes to show you, you need to be careful about what businesses you invest in, and where you get your research from!
Profitably Yours,
Penny Stock Research
Category: Penny Stock Alerts