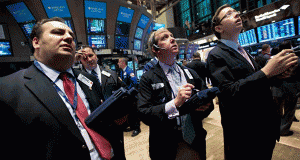 Keeping an eye on what company insiders are doing with their shares is an important part of investment research.  After all, no one has a better understanding of a company's prospects than its officers, directors, and major shareholders.
When insiders are buying, it's often a good sign that the company's shares are undervalued.  And when insiders are selling, it can be a useful signal that a stock is overpriced.
With that in mind…
I've found three penny stocks that are experiencing a heavy amount of insider selling of late.  If you own any of these stocks, you may want to take a closer look at the companies to decide if now's the time to head for the exits.
PGT, Inc. (NASDAQ: PGTI)
PGT manufactures residential impact-resistant windows and doors that offer protection from hurricane-force winds and wind-borne debris.  The company operates in the Southeast US, the Gulf Coast, Coastal mid-Atlantic, the Caribbean, Central America, and Canada.
No question about it, the stock has been on a tear since mid-November 2012…
After hitting a low of $3.25 on November 19th, PGTI has been moving higher in a steady uptrend.  By late February, the stock was trading over $5.00 per share.  And on May 16th, it hit a high of $9.25. 
That's a 185% gain off the low in just six months' time!
However, the stock may now be poised for a fall.
PGTI's major shareholder has just unloaded a boatload of shares.  In two separate sales at the end of May, private equity firm JLL Partners Fund IV LP sold a total of 19.4 million PGTI shares.  And in the process, it pocketed over $143 million! 
What's more, the fund reduced its ownership interest in PGT from 62% to around 25%. 
Now, the company still has a major ownership position in PGT.  But does the significant reduction in this interest suggest they don't see the stock moving much higher?  I'll leave that for you to decide.
Harbinger Group (NYSE: HRG)
Harbinger operates as a diversified holding company.  Through its subsidiaries, the company offers various branded consumer products such as batteries, portable lighting products, and small appliances.  Its brand portfolio includes Rayovac, VARTA, Beltone, Miracle Ear, Starkey, George Forman, Black & Decker, Farberware, Black Flag, Remington, and many others.
The stock has done very well over the past 18 months.
Since December 2011, HRG has climbed from a low of $2.75 to around $8.30 per share today.  That's a gain of more than 200%!  And at its peak of $10.85 in August 2012, the stock was up nearly 300%.
More recently, the stock was trading as high as $9.95 in late May 2013.
However, the good times may be over for a while if insider selling is an accurate predictor of future stock performance.  Since December 2012, company insiders have unloaded more than 23 million shares.  That works out to an 18% reduction in insider ownership.
And in the process, these insiders have raked in more than $172 million.
Plug Power (NASDAQ: PLUG) 
Plug Power is an alternative energy technology provider to industrial off-road markets worldwide.  They make fuel cell systems comprised of the company's hydrogen-fueled Proton Exchange Membrane systems.
It certainly sounds like an exciting business.
But the stock has been decimated over the past year. 
PLUG's down more than 56% in the past 12 months to around $0.51 right now.  And at one point in February, the stock was changing hands for as little as 12 cents per share.
A big reason for the stock's fall of course is heavy insider selling.
Over the past six months, company insiders have dumped nearly 11.5 million shares of PLUG.  And in the process, insiders have reduced their holdings in the company by 30%.
That's anything but a ringing endorsement by those in a position to know every detail about the company.  While PLUG is currently rising off the February lows, it's hard to see this rally having legs given insiders' penchant for cashing out their shares.
The bottom line…
There's no question that insider transactions are an important factor to consider when researching a company.  Moves by company insiders often provide a signal as to which direction a particular stock may be headed. 
However, you would do well to keep this in mind… 
Insider trading activity is only one factor among many that investors should consider when deciding to buy or sell a particular stock.  You certainly don't want to give too much weight to what insiders are doing.  But don't make the mistake of completely ignoring it either.
Profitably Yours,
Robert Morris 
Category: Investing in Penny Stocks, Penny Stock Tips