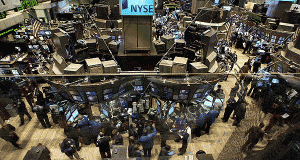 Piggy-backing the moves of company insiders is a popular strategy for many investors.  After all, no one has more knowledge of what's happening at a company than its executives and directors.
So, the theory is…
If insiders are buying their company's stock, then individual investors should consider doing the same thing.
While there is some debate about whether this strategy still works, there is research to support it.  In the book Investment Intelligence From Insider Trading (2000), University of Michigan finance professor, Nejat Seyhun, explains how investors can use insider trading information to their advantage.
His research shows that a stock's price tends to rise more after insiders' net purchases than net sales.
This is strong evidence that heavy buying by company insiders can be helpful in identifying stocks to buy.  As such, here are three penny stocks that have seen strong insider purchases over the past six months:
Amyris (NASDAQ: AMRS)
Amyris provides various alternatives to a range of petroleum-sourced products for the specialty chemical and transportation fuel markets. 
While analysts are forecasting net losses for this year and next, the size of those losses is projected to shrink considerably each year.  In other words, analysts believe cost-cutting is moving the company closer and closer to profitability. 
Company insiders apparently agree… they're snapping up shares hand over fist. 
They've purchased more than 4.7 million shares of AMRS over the past six months.  That represents a whopping 228% change in total insider ownership. 
Shares of AMRS have given up 8% so far in 2013, but they're up 8% over the past 52-weeks.
United Insurance Holdings Corp. (NASDAQ: UIHC)
United Insurance writes residential property and casualty insurance policies in Florida, South Carolina, Massachusetts, Rhode Island, and North Carolina.  This tiny company is growing revenues and earnings at a rapid clip.  And it boasts a strong balance sheet to boot.
Company insiders clearly like what they're seeing. 
They've picked up nearly one million shares of UIHC over the past six months.  What's more, the purchases have boosted their holdings by a stunning 210%. 
UIHC has gained a little more than 4% over the past 52 weeks, and it's up just under 3% so far this year.
Catalyst Pharmaceuticals (NASDAQ: CPRX) 
Catalyst Pharmaceuticals is a development-stage biotech focusing on prescription drugs for neuromuscular and neurological diseases.  The company has three drug candidates in clinical testing, with its most advanced undergoing a phase 3 trial.  It also boasts a strategic collaboration agreement with BioMarin.
And company insiders… well, as you might have guessed, they're buying CPRX.
Over the past six months, Catalyst insiders have acquired 299,000 shares of company stock.  That may not sound like much, but the purchases have boosted insider holdings by 103%.
While CPRX is down 13% over the past year, these biotech shares have soared by more than 81% so far in 2013.
The bottom line…
I definitely think insider buying is a valuable piece of information to consider when deciding whether to buy a particular stock.  With that said, I don't recommend following the moves of company insiders blindly. 
Insider purchases by themselves are no guarantee of big profits to come.  As always, you should research a company fully before ever buying its stock.
Profitably Yours,
Robert Morris 
Category: Investing in Penny Stocks, Penny Stock Tips