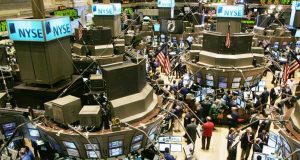 Piggy-backing the moves of company insiders is a popular strategy for many investors.  After all, no one has more knowledge of what's happening at a company than its executives and directors.
So, the theory is…
If insiders are buying their company's stock, then individual investors should consider doing the same thing.
While there is some debate about whether this strategy still works, there is research to support it.  In the book Investment Intelligence From Insider Trading (2000), University of Michigan finance professor, Nejat Seyhun, explains how investors can use insider trading information to their advantage.
His research shows that a stock's price tends to rise more after insiders' net purchases than net sales.
This is strong evidence that heavy buying by company insiders can be helpful in identifying stocks to buy.  As such, here are three penny stocks that have seen strong insider purchases over the past six months:
InspireMD (NYSE: NSPR)
InspireMD is a medical device company based in Tel Aviv, Israel that is focusing on the development and commercialization of its proprietary stent platform technology.  The company's mission is to make its products the industry standard for stents and to provide a superior solution to the key clinical issues of current stenting.
InspireMD has two main products… MGuard stent and MGuard Prime.
The MGuard stent is an embolic protection device based on a protective sleeve, which is made of an ultra-thin polymer mesh that is wrapped around the stent.  MGuard Prime also uses the protective sleeve, but it's wrapped around a cobalt-chromium stent.
The company markets its products for use primarily in patients who have suffered a heart attack or require bypass surgery.  Its products are sold through distributors in Europe, southeast Asia, India, and Latin America.
Here's the thing… company insiders have been aggressively buying shares. 
Over the past six months, insiders have purchased 1.26 million shares of NSPR.  That may not sound like much, but it amounts to a hefty 18% increase in insider ownership.  This strong buying by those in the know suggest the stock could be poised for a rally. 
iBio (NYSE: IBIO)
iBio is a biotech company engaged in the development and commercialization of vaccines in the US. 
Its product portfolio includes seasonal and H1N1 influenza vaccines, a pandemic avian influenza vaccine, and therapeutic vaccines for human papilloma virus.  The company also offers bio-defense products, including oral anthrax booster vaccine candidates and candidate plague vaccines.
Company insiders are clearly excited about iBio's future. 
They've picked up 4.46 million shares of IBIO over the past six months.  What's more, the purchases have boosted their holdings by an impressive 21%. 
While the stock is down 41% over the past year, it has gained more than 4% in the past month.  Could this be the start of a new upward trend?
Forbes Energy Services (NASDAQ: FES) 
Forbes Energy Services is an independent oilfield services contractor that provides a range of well site services to the US oil and natural gas drilling industry.  The company has operations in the onshore oil and natural gas producing regions of Texas as well as Mississippi and Pennsylvania. 
And company insiders… well, as you might have guessed, they're buying up shares of FES.
Over the past six months, company insiders have acquired 851,768 shares of company stock.  And as a result, insider holdings have increased by 9%.
What's more, FES shares have also recently increased in value.
In just the past week, FES has gained a stunning 23%.  And the stock's up nearly 70% for the year.  With insiders continuing to add shares as recently as May, FES may be poised for more upside.
The bottom line…
I definitely think insider buying is a valuable piece of information to consider when deciding whether to buy a particular stock.  With that said, I don't recommend following the moves of company insiders blindly. 
Insider purchases by themselves are no guarantee of big profits to come.  As always, you should research a company fully before ever buying its stock.
Profitably Yours,
Robert Morris
Category: Investing in Penny Stocks, Penny Stock Tips