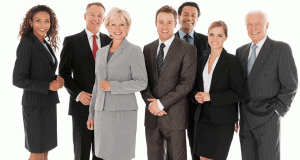 Piggy-backing the moves of company insiders is a popular strategy for many investors. After all, no one has more knowledge of what's happening at a company than its executives and directors.
While there is some debate about whether this strategy still works, there is research to support it. In the book Investment Intelligence From Insider Trading (2000), University of Michigan finance professor, Nejat Seyhun, shows how investors can use insider trading information to their advantage.
Professor Seyhun conducted extensive research for his ground-breaking book. He analyzed all insider trading in all publicly held firms over a 21-year period… that's over one million transactions!
And based on this exhaustive study, Professor Seyhun concluded that a stock's price tends to rise more following net purchases by company insiders.
This is strong evidence that following the moves of company insiders can be profitable for individual investors. With that in mind, here are three penny stocks that have seen strong insider purchases over the past six months:
CAMAC Energy (NYSE: CAK)
CAMAC Energy is an oil and gas exploration and production company out of Houston, Texas. The company owns eight licenses covering an area of approximately 41,000 square kilometers located in Nigeria, Kenya, and Gambia.
Analysts are projecting strong growth over the next two years for this tiny company. They estimate revenues will more than double from $196 million this year to $458 million in 2015. And they expect the company will go from breakeven in 2014 to a posting a profit of 10 cents per share next year.
According to a recent press release, CAMAC expects to begin production from its deepwater Oyo-8 well off the coast of Nigeria in the fourth quarter. This well and the Oyo-7 well, which will be completed after the Oyo-8 well, are expected "to significantly increase production from the Oyo field."
CEO Lawal Kase Lukman is clearly bullish on the company's future…
Since April 3rd, Mr. Lukman has purchased 663,736 shares of CAK at prices ranging from 61 cents to 82 cents per share. The total cost of these purchases amounts to nearly half-a-million dollars.
After falling from a mid-March high of 90 cents a low of 58 cents in late May, CAK has surged over the past few weeks. In fact, the stock has gained 38% off the recent low to a current price of 80 cents per share.
With oil prices rising on new fighting in Iraq, CAK could be headed sharply higher from here.
Vitesse Semiconductor (NASDAQ: VTSS)
Vitesse designs a diverse portfolio of high-performance semiconductor solutions for Carrier, Enterprise, and Internet of Things (IoT) networks worldwide. Its products enable the fastest-growing network infrastructure markets, including Mobile Access/IP Edge, Cloud Computing, SMB/SME Enterprise, and IoT Networking.
While the outlook for this year isn't too exciting, analysts are expecting strong growth in 2015. They're projecting revenue growth of 16% to $127 million and earnings growth of 159% to 10 cents per share.
And at least one major shareholder appears to agree…
Since late January, William C Martin has purchased over 3.9 million shares of VTSS at prices between $3.35 and $3.50 per share. These buys cost Mr. Martin more than $13 million and increased his position in VTSS to 14.3 million shares or 24% of the company.
VTSS has pulled back over the past week to around $3.48 a share on news of its public offering of common stock. Thanks to the recent weakness, you have an opportunity to pick up some shares for about the same price paid by Mr. Martin.
American Shared Hospital Services (NYSE: AMS)
American Shared Hospital Services is a leading provider of turnkey technology solutions for advanced radiosurgical and radiation therapy services. It's the world leader in providing Gamma Knife radiosurgery equipment, a non-invasive treatment for malignant and benign tumors, vascular malformations, and trigeminal neuralgia (facial pain).
The company had a difficult first quarter…
Three of its sites were shut down for upgrades and routine maintenance. And the harsh winter weather also had a negative impact on volumes. As a result, the company suffered a year-over-year revenue decline of 13% and posted a net loss of 2 cents per share.
Investors didn't take the news well. They sent AMS tumbling from its early-March high of $3.42 to a low of $2.27 on June 4th. That's a 34% decline in just three months' time.
However, one company director clearly viewed the drop as a golden buying opportunity. On June 12th, John F Ruffle bought 200,000 shares of AMS at $2.43 for a total investment of $486,000.
The purchase increased his position in AMS to 480,267 shares, which is just under 15% of the company's total outstanding shares.
Mr. Ruffle's recent buy came on the heels of a major transaction by the company. On June 10th, AMS announced it has sold its Gamma Knife and Image Guided Radiation Therapy services business in Turkey to Euromedic Cancer Treatment Centers.
Management said cash from the sale will be used to pay down debt associated with the Turkey operations. But more importantly, CEO Ernest Bates, M.D. said he anticipates "that the earn-out portion of the transaction may generate considerable returns for AMS over the next few years."
While management has not provided any specific financial guidance, these recent positive events could bode well for the stock.
In fact, AMS has already recovered some of the ground lost during the downturn. Over the past couple of weeks, the shares have moved up 17% from the recent low to around $2.65 per share.
Perhaps this is the start of a larger rally.
Profitably Yours,
Robert Morris
Category: Investing in Penny Stocks, Penny Stocks to Watch