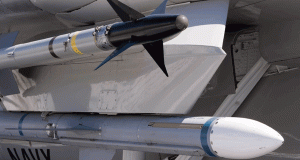 It's looking more and more like war with Syria is imminent.
The Wall Street Journal reported today that a US "military attack could begin as early as Thursday and will involve three days of missile strikes."  This information comes from a "senior US official" talking to NBC News.
If true, it could mean the entire Middle East is about to be thrown into a chaos of bloodshed. 
The US government has spent the past week threatening to use military force against Syria as punishment for the government's use of banned chemical weapons against civilians.  Hundreds of civilians are believed to have died from the horrific attack.
Now, the US government has implied that any military action against Syria will be limited in scope.  It doesn't appear that President Obama is prepared to send US troops to invade Syria and depose Syrian President Bashar Assad.
However, even if an attack is limited to missile strikes and aerial bombardments, it could be the match that sets fire to the Middle East tinderbox.
Both Syria and its ally Iran have threatened to retaliate against Israel if the US attacks Syria.  And Israeli Prime Minister Benjamin Netanyahu has made it clear Israel will "respond in strength" if attacked.
No question about it, all out war in the Middle East could break out at any moment.
Now, I don't mean to appear callous about the prospect of war.  Because I'm not.  I'm a peace loving person who wishes for nothing more than to see conflicts resolved peacefully and without loss of life.
What's more, I have relatives who live in northern Israel.  If war does break out, they will most certainly be at the center of any "retaliatory" strike against Israel.  Obviously, I fear for their safety.
However, if war does break out, the stock market will react (as it does to all news events).  And it's my job to provide my readers with timely stock market trading ideas.
One likely reaction to war in the Middle East is a rally in aerospace and defense stocks.  After all, these are the companies that supply the weapons used in military conflicts.
So, I did a little digging this morning and uncovered a fascinating aerospace/defense penny stock that could soar in any such rally.  The name of the company is Micronet Enertec Technologies (NASDAQ: MICT).
Micronet Enertech Technologies is a US company that operates through two Israel-based companies, Enertec Systems 2001 and Micronet.
Micronet does business in the mobile resource management market.  It makes rugged mobile computing devices that provide fleet operators with visibility into vehicle location, fuel usage, speed, and mileage.  Micronet has customers in 20 countries, but does most of its business (92%) in the US.
Enertec operates in the aerospace and defense markets.  It makes customized military computer-based systems, simulators, automatic test equipment, and electronic instruments.  The company's products are integrated into critical systems like command and control, missile fire control, and maintenance of military aircraft and missiles.
Its customers are leading defense system integrators in Israel.
Whatever your politics might be, one thing you can't deny is that Micronet Enertech Technologies is growing rapidly.  Check out these numbers from the company's recent second quarter financials.
Revenue surged 213% year-over-year to $18.1 million thanks to the acquisition of Micronet last year.  And non-GAAP net income increased 49% to $372,000. 
The one minor disappointment was that non-GAAP earnings declined by a penny to $0.07 due to an increased share count.
With that said, it looks like the company is already on its way to greater profitability.
Management announced a new $3.3 million contract to produce the fire control computer for the newest version of an advanced missile defense system.  It sounds like management is referring to Israel's famous "Iron Dome" missile defense system.
And this order is just the beginning.  The company expects follow-on orders in late 2013 and in the next two to three years.
It's not often you find a penny stock that's growing revenues so fast while still investing heavily in research and development.  And there certainly aren't a large number of penny stocks posting quarterly profits.
If war does break out in the Middle East, MICT shares should rise as part of a larger rally in aerospace and defense stocks.  As I write, the stock is posting a 5.7% intraday gain and changing hands at $5.20 per share.  Take a closer look at MICT for your own portfolio.       
Profitably Yours,
Robert Morris
Category: Penny Stock Alerts