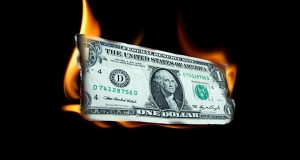 Welcome to today's Pump and Dump Alerts, where we will be exposing these three companies:  Stevia (STEV), Modern Mobility Aids (MDRM), and Regeneca (RGNA).
Here we identify a few of the "bogus" promotions that are going on in penny stocks today.
If you don't know how these scams work, be sure to check out this free report that exposes the whole thing.
Without further ado, here are today's "disasters waiting to happen":
Stevia (STEV)
Stevia is a farm management company.  They provide agricultural consulting and solutions to contract growers and other industry growers. The company changed its name and business from Interpro Management Corp. on March 4, 2011.
This penny stock is currently trading around $0.84.
Penny Stock Rain was paid $7,500 for promoting STEV.
Modern Mobility Aids (MDRM)
Modern Mobility Aids is a development stage company.  They focus on the distribution of products for mobility challenged individuals. MDRM plans to import, market, and sell a range of mobility products to the Russian market. MDRM has not generated a penny of revenue since its inception in April 2010.
The shares currently trade near $0.108.
Epic Stock Picks was paid $40,000 by JRZ Capital, LLC to hype MDRM.
Regeneca (RGNA)
Regeneca commercializes natural and organic products designed to help improve health and battle the signs of aging.  RGNA also makes Regenerect, an alternative to male enhancement supplements, to boost sexual performance.
Their stock trades around $0.018.
Simply Best Penny Stocks was paid $15,000 for promoting RGNA.
A final word (and warning).
These are just a few of the current inglorious "pump and dumps".
Remember, there's a lot more of this going on than we can highlight here.
For more in-depth coverage of penny stock pump and dumps, be sure to sign up for our free newsletter, Penny Stock Research.
As you know, penny stocks are a great place to invest your money.  You just have to do your due diligence to stay away from all the scams out there these days!
Until next time,
Brian Walker
Category: Pump & Dump Alerts, Pump & Dump Daily