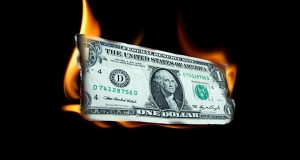 Welcome to today's Pump and Dump Alerts, where we will be exposing these two companies:  Sunpeaks Ventures (SNPK) and Taplmmune (TPIV).
Here we identify a couple of the potentially "bogus" promotions going on in penny stocks today.
If you don't know how these schemes work, be sure to check out this free report that exposes the whole thing.
Without further ado, here are today's "disasters waiting to happen":
Sunpeaks Ventures (SNPK)
Sunpeaks Ventures sells Cloatmin brand vitamins through their subsidiary Healthcare Distribution Specialists, LLC (HDS).  SNPK has yet to announce the impact on their revenue of a product placement in select Walgreens in the greater Miami, FL area.
The latest news release is that HDS has entered into an advertising and promotion agreement with a major pro sports team based in the state of Arizona, for the marketing of Clotamin.  The agreement is part of marketing initiatives to promote and launch Clotamin in 240 Walgreens throughout Arizona.
Right now, shares of this penny stock trade near $2.20.
Bright Tech Media, LTD, and all their affiliate websites, have been paid over $600,000 to pump shares of SNPK. 
Taplmmune (TPIV)
TapImmune is a developmental stage biotechnology company focusing on emerging technologies in cellular immunology and genetics.  In 2010, TPIV lost $3.5 million while generating $0 in revenue.  Similarly, the company lost $2 million with no sales on the books.
This penny stock is currently trading around $0.21.
Penny Stock Club, a division of Global Marketing Media, LLC, was paid $30,000 to pump TPIV.
A final word (and warning).
These are just a few of the potential "pump and dumps" we've seen lately.
Remember, there's a lot more of this going on than we can highlight here.
For more in-depth coverage of potential penny stock pump and dumps, be sure to sign up for our free newsletter, Penny Stock Research.
As you know, penny stocks are a great place to invest your money.  You just have to do your due diligence to stay away from all the schemes and scams out there these days!
Until next time,
Brian Walker
Category: Pump & Dump Alerts, Pump & Dump Daily