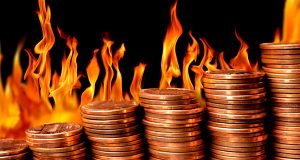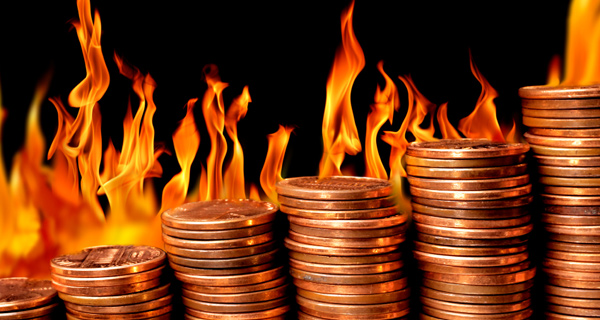 It's been an exciting week for penny stocks, especially for RF Monolithics (RFMI), Satcon Technology (SATC), and X-Rite (XRIT).  Let's take a closer look at these three hot penny stocks…
RF Monolithics (RFMI)
RFMI develops wireless connectivity products for industrial wireless sensor networks and machine-to-machine technology.  The company offers such products as wireless sensor node modules, gateway and network bridges, communications protocol systems, and mesh wireless sensor networks.
For the week, RFMI shares are up an impressive 80%.
So why the big move?
The company's getting acquired.
RFMI just announced an agreement to be purchased by Murata Electronics for $1.78 per share.  Since the stock was trading under $1 at the time of the announcement, it's clear why the shares jumped.
With RFMI currently trading at $1.71, this ship has sailed – unless the acquisition falls through.
Satcon Technology (SATC)
It's been a good week for SATC investors.  As of this writing, the stock's up a superb 54%.
SATC provides utility-grade power conversion solutions for the renewable energy market, primarily in the large-scale commercial and utility-solar markets.  The company develops power conversion solutions that enable producers to convert clean energy into grid-connected electrical power.
What's causing the jump in shares?
A solid business update.
Basically, the company announced guidance in-line with expectations.  More importantly, first quarter bookings grew 130% sequentially and 27% year over year.
That sort of growth is a great sign for the company… and judging by this week's move, investors agree.
X-Rite (XRIT)
XRIT develops color solutions through measurement instrumentation systems, software, color standards, and services.  The company's measurement systems include colorimeters utilized to measure printed color on packages, labels, textiles, and other materials.  Plus, they provide other equipment such as spectrodensitometers and sensitometers.
Despite the hard to pronounce equipment names, investors seem keen on buying shares in XRIT.  The stock's up a solid 38% for the week.
Here's the deal…
The company's getting bought out.
Danaher (DHR), a large conglomerate company, is buying XRIT in a deal for $625 million.  That works out to $5.55 per share.
Considering the stock had dropped to roughly $4.00 prior to the announcement, the news gave shares quite the jolt.
Once again, with the stock trading at $5.54, there's no opportunity here unless the deal falls through.
Yours in profit,
Gordon Lewis
Category: Hot Penny Stocks