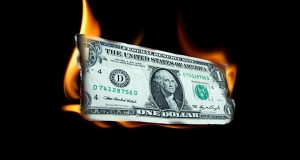 Welcome to today's Pump and Dump Alerts, where we will be exposing these two companies: Sunpeaks Ventures (SNPK) and SEFE (SEFE).
Here we identify a couple of the potentially "bogus" promotions going on in penny stocks today.
If you don't know how these schemes work, be sure to check out this free report that exposes the whole thing.
Without further ado, here are today's "disasters waiting to happen":
Sunpeaks Ventures (SNPK)
Sunpeaks Ventures,through its wholly-owned subsidiary, Healthcare Distribution Specialists LLC, distributes Clotamin… an over-the-counter multivitamin product that is designed for use by patients on Warfarin.   At the end of 2011, SNPK had $9,916 in cash… and over $214,000 in liabilities.
Right now, shares of this penny stock trade near $1.50.
Both Centro Azteca SA and Bright Tech media, LTD are massively pumping shares of SNPK.  They were paid an estimated $517,000 between the 14 different websites currently touting shares of this profitless company. 
SEFE is a development stage company that is attempting to commercialize the ability to harvest atmospheric electricity. The company currently only has a prototype and is field testing modifications to its energy collection system.
With no revenue, SEFE has a book value per share of -$0.03… yet the stock trades near $1.27.
Penny Stock Wizard was paid $2,274,560 by Speed Evolution Ltd to pump shares of SEFE.
A final word (and warning).
These are just a few of the potential "pump and dumps" we've seen lately.
Remember, there's a lot more of this going on than we can highlight here.
For more in-depth coverage of potential penny stock pump and dumps, be sure to sign up for our free newsletter, Penny Stock Research.
As you know, penny stocks are a great place to invest your money.  You just have to do your due diligence to stay away from all the schemes and scams out there these days!
Until next time,
Brian Walker
Category: Pump & Dump Alerts, Pump & Dump Daily