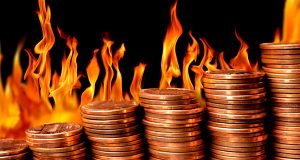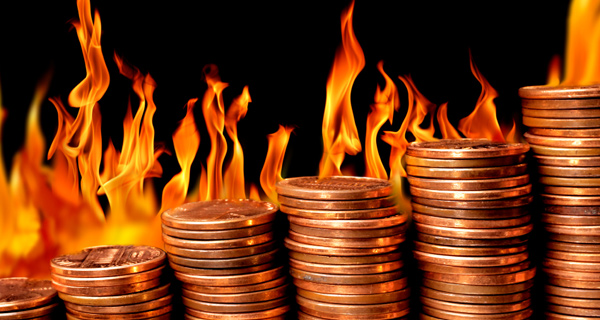 It's been an exciting week for penny stocks, especially for Cleantech Solutions International (CLNT), SmartHeat (HEAT), and Great Wolf Resorts (WOLF).  Let's take a closer look at these three hot penny stocks…
Cleantech Solutions International (CLNT)
CLNT develops metal components and assemblies primarily used in clean technology industries in China.  The company supplies forgings products and fabricated products, as well as provides machining services to a range of clean technology customers.
For the week, the stock is up an eye-popping 133%.
Here's the thing…
There's no news driving the gains.
In fact, the company actually commented that they had no idea why the shares were soaring.  This is either a situation where day traders are manipulating the stock or insiders are making a play on private knowledge.
Either way, you can't trust this move.  Moreover, you can expect a lot of volatility in the short-term.  As such, I recommend staying away from CLNT.
SmartHeat (HEAT)
HEAT is another Chinese stock seeing a lot of volatility this week.  But, as of this writing, the shares are up a superb 127%.
The company produces plate heat exchangers in China.  Basically, the company's products are used in various applications that include energy conversion for heating, ventilation, and air conditioning, as well as other industrial uses.
So what's driving the huge stock gains?
Well, it's a bit murky why the gains are so big, but it appears investors are reacting to some positive aspects of HEAT's latest earnings report.
You see, the company's reporting a strong sequential rise in sales in the fourth quarter.  What's more, management believes China's slowdown will be temporary.
Apparently, that was enough for investors… they've since piled into the stock.
I'm not sure if that's enough good news to merit the stock's rise.  And, I imagine we'll see some more volatility before long.  I'd hold off on HEAT until the volatility settles down.
Great Wolf Resorts (WOLF)
WOLF is a family entertainment resort company in the US.  The company develops drive-to destination family resorts featuring indoor water parks and other family-oriented entertainment activities under the Great Wolf Lodge brand name.
So far this week, WOLF shares are up a solid 30%.  More impressively, the stock's up 157% year to date.
So what's going on?
A bidding war.
You see, Great Wolf has received four acquisitions offers in less than a month.  It appears two private equity companies are bidding for the right to buy the company.
When the bidding process starting, WOLF was trading at roughly $4 a share.  Now it's over $7! 
Clearly, existing shareholders are thrilled with the current bidding war.
However, after four bids, I don't expect management to wait much longer to decide on an offer.  As such, there likely isn't too much upside left in the shares.
Editor's Note:  I'm releasing my next pick tomorrow to subscribers in my flagship penny stock service Penny Stock All-Stars.  Don't miss out on your chance to grab shares in this first-class company with huge upside potential.  Click here for more information about this exciting service.
Yours in profit,
Gordon Lewis
Category: Hot Penny Stocks