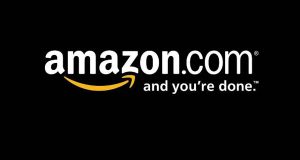 Earnings season always seems to bring its share of surprises… and big moves in stocks.  Just ask Amazon (AMZN).
The online retail giant's shares took a huge hit after the company announced disappointing earnings.
Investors aren't happy with the company's shrinking margins.  And they're concerned over a potential operating loss in the fourth quarter.  That's why the stock dropped a hefty 12% in just one day.
But does AMZN deserve to be abandoned just because of shrinking margins?  And more importantly, should you care about margins when researching penny stocks?
Let's start with AMZN…
By now, most of you have probably heard about Amazon's latest product… Kindle Fire.  It's the product they're using to vault into the red hot tablet PC market.  Basically, they'll be taking Apple (AAPL) and the iPad head on.
So far so good.
All indications are Kindle Fire is selling like hotcakes.  Supposedly, the company sold 100,000 units the first day it was available and has averaged 25,000 per day since then.  They could easily sell several million units by the end of the year.
Here's the problem…
Amazon is selling Kindle Fire at a loss.
Unlike Apple, Amazon doesn't try to profit from their device sales.  Instead, they're focusing on selling content.  That is, they're sticking to their core business of selling books, music, movies, games, and other digital media goods.
Of course, there's going to be a lag between when Kindle Fires are sold and when content sales ramp up.  It's only natural.  Not to mention, the first Kindle Fires don't even start shipping to customers until November 15th.
Frankly, I don't understand why investors are getting spooked.  Amazon will easily make back their loss on the device (a mere $5 or $6 per device) in short order.  And I have no doubts they'll sell a lot more digital content because of the devices.
Here's the key…
Growing companies (and despite Amazon's size, it's still a growth company) should be focused on revenue growth.  They don't have to worry about margins until their sales growth tapers off.
And just like AMZN, most penny stocks are growth companies.
As a penny stock investor, you should emphasize revenue growth significantly more than margin levels.  Smaller companies need to grab market share above all else.  They'll have plenty of time to cut costs, and focus on the bottom line, once they're an established player in their industry.
Now, I'm not suggesting you should completely ignore margins.  However for growing companies, large or small, there are a lot more important metrics to care about.
Yours in profit,
Gordon Lewis
Category: Retail Stocks, Technology Stocks