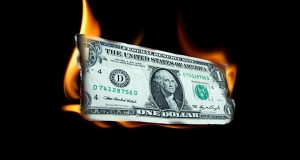 Welcome to today's Pump and Dump Alerts, where we will be exposing these three companies:  Revolutionary Concepts (REVO), eCrypt Technologies (ECRY), and Structural Enhancement Technologies (EMWW).
Here we identify a few of the "bogus" promotions that are going on in penny stocks today.
If you don't know how these scams work, be sure to check out this free report that exposes the whole thing.
Without further ado, here are today's "disasters waiting to happen":
Revolutionary Concepts (REVO)
Revolutionary Concepts is a development stage company focused on developing and marketing smart camera technologies. The company intends to commercialize a network camera video system that would give users the ability to remotely monitor and communicate with visitors at their front door.
This penny stock is currently trading around $0.081.
The Stock Psycho was paid $40,000 by BB Elite Holdings, LLC to pump REVO.
eCrypt Technologies (ECRY)
eCrypt Technologies is a development stage company currently developing and selling encryption software.  The company develops device-based encryption and security software for a wide variety of tech devices.
The shares currently trade near $0.83.
Untapped Wealth was paid $3,000 to hype ECRY.
Structural Enhancement Technologies (EMWW)
Structural Enhancement Technologies offers franchise opportunities to operate a mobile business through its subsidiary, Extreme Mobile Coatings.  Their products include coatings that reduce microbe levels on various surfaces, including preventing the accumulation of barnacles and other materials on marine vessels.
Their stock trades around $0.013.
Actual Gains was paid $6,000 to market EMWW.
A final word (and warning).
These are just a few of the current inglorious "pump and dumps".
Remember, there's a lot more of this going on than we can highlight here.
For more in-depth coverage of penny stock pump and dumps, be sure to sign up for our free newsletter, Penny Stock Research.
As you know, penny stocks are a great place to invest your money.  You just have to do your due diligence to stay away from all the scams out there these days!
Until next time,
Brian Walker
Category: Pump & Dump Alerts, Pump & Dump Daily