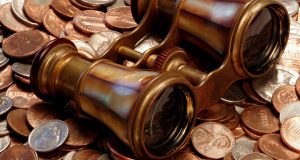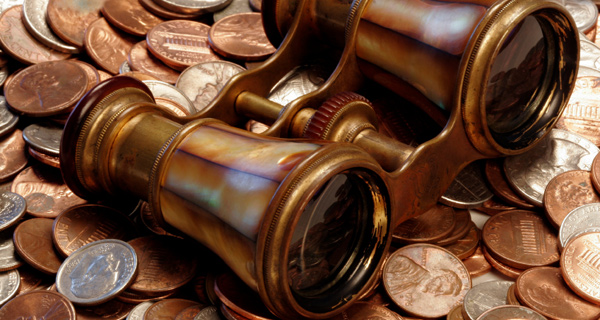 It's been an exciting week for penny stocks, especially for Dearborn Bancorp (DEAR), Frontline (FRO), and POZEN (POZN).  Let's take a closer look at these three big movers…
Dearborn Bancorp (DEAR)
DEAR is a holding company for Fidelity bank, a regional bank with 17 branches in Michigan.  The last time the company reported earnings, it actually turned a profit.  Unfortunately, the last earnings release happened way back in July.
No wonder the stock has been getting killed.
As of this writing, DEAR is down 58% on the week and a massive 88% year to date.  But this week's move may be the most significant.
You see, the company has been delisted from the NASDAQ.  The shares are now trading on the OTC markets.  That means they'll lose analyst coverage, respectability… and a ton of shareholders.
DEAR may not be finished as a company, but there are plenty of solid regional bank penny stocks still trading on the major exchanges.
Frontline (FRO)
Bulk shipping company, FRO, is taking it on the chin this week.
Frontline is an overseas bulk shipping company with 44 vessels.  They typically haul commodity goods like oil and ore. 
Like most shipping companies of late, FRO has had a tough 2011.  In fact, the shares are down a steep 88% year to date.
And this week has been even rougher than usual, with FRO plunging 50% so far.
What's going on?
In a nutshell, the company is concerned about their ability to repay creditors.  In the aftermath of another massive losing quarter, management isn't sure they'll be able to make their debt payments.  And now they're seeking to restructure their debt obligations.
Basically, FRO is one step from insolvency.
While the company may not have to file bankruptcy, they're clearly in a precarious situation.  If you're looking to invest in dry bulk shipping, there are better opportunities elsewhere.
Okay, let's change gears and look at a company having a great week.
POZN is a pharmaceutical company that develops drugs for the treatment of acute and chronic pain.  One of the company's most important products is Treximet, which is used for the treatment of migraine attacks.
So far this week, shares in POZN are up a superb 52%.
What's the good news?
The company is monetizing their royalty stream from Treximet.  In other words, they're going to be making money off one of their biggest drugs.
POZN is selling their Treximet royalty rights to Canada's national pension fund for a whopping $75 million.  And they'll get 20% of any royalties starting in 2018.  Now that's what I call cashing in on a product!
The Treximet deal is most likely built into POZN's share price by now.  But with other promising products in the pipeline, it could be worth keeping an eye on the company. 
Yours in profit,
Gordon Lewis
Category: Penny Stocks to Watch